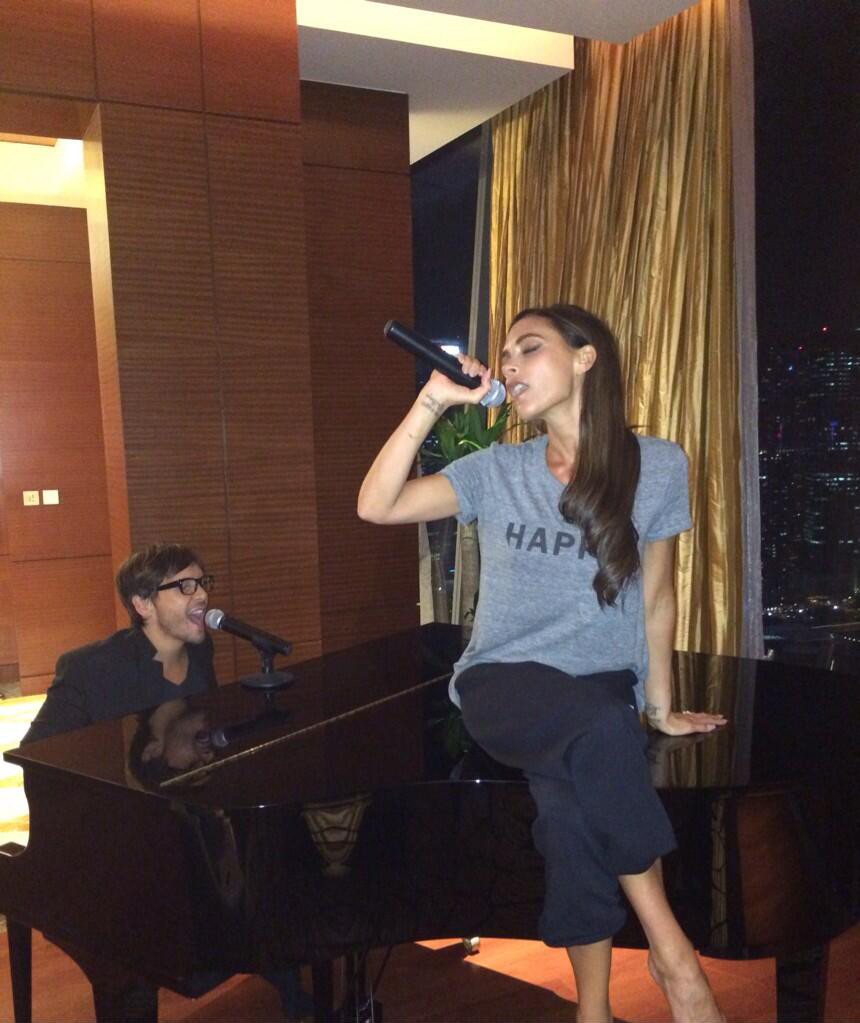 Twitter
Victoria Beckham is done with her singing career, but that doesn't mean she can't belt out a tune every now and then.
While in Singapore, the fashion designer shared a couple of fun pics on social media as she performed with her glam squad in the hotel. In one Twitter photo, the mother of four hits a high note while sitting on a grand piano in a gray T-shirt and sweatpants. Hairstylist Ken Paves is seen multitasking in the background, singing and playing the piano along with the style star.
"I hear there might be a reunion! #captain&tennille x vb #VBTour," the brunette cheekily captioned the snap.