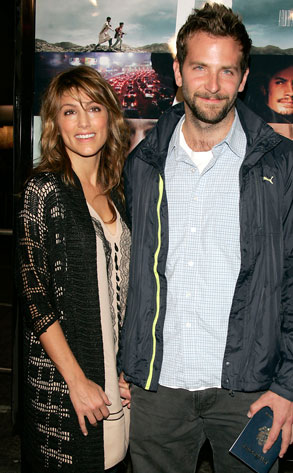 Lisa O'Connor/ZUMAPress.com
Jennifer Esposito's memoir is not a tell-all—after all, she doesn't name names.
In Jennifer's Way: My Journey With Celiac Disease—What Doctors Don't Tell You and How You Can Learn to Live Again, the actress writes about a former flame. The New York Daily News speculates that one chapter is devoted to her ex-husband, Bradley Cooper, but she never reveals the man's identity.
She agreed to date the mystery man, ignoring "an entire marching band squad of red flags," because she didn't see them being together long-term. Esposito describes the suitor as "funny, smart, cocky, arrogant and a master manipulator," adding that she didn't "necessarily find him that attractive."
Esposito writes that her man had a "mean, cold side" and says "his personality could flip on a dime." As a result, she felt "sidelined" from her own health issues.
During that time, the Blue Bloods star recalls, "I became very sad and I felt very alone."