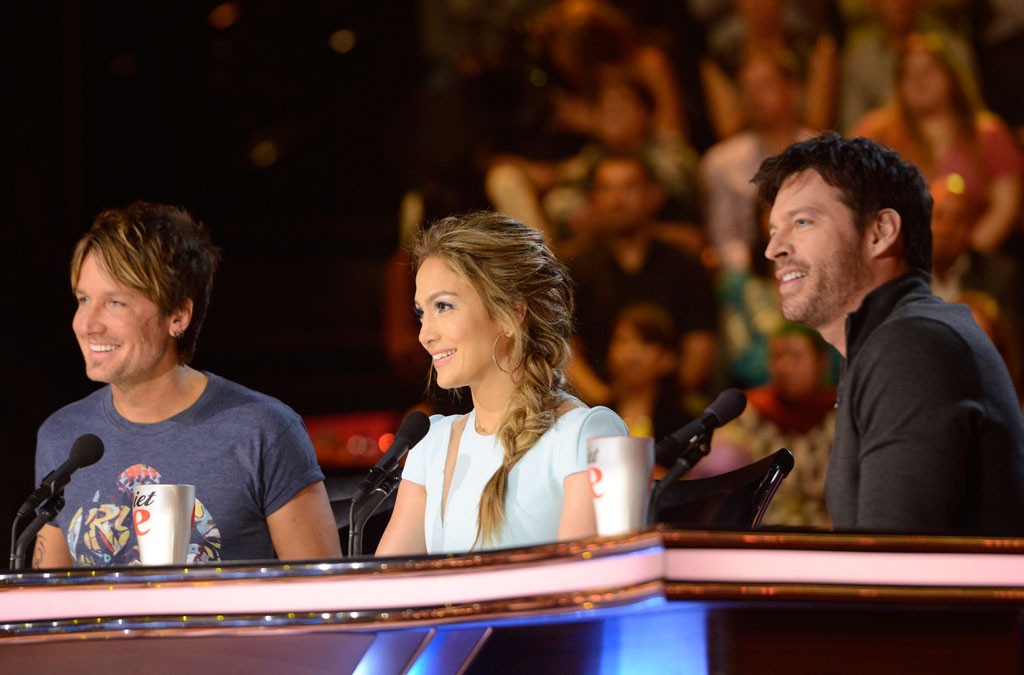 Michael Becker / FOX
Update: Fox boss Kevin Reilly addressed American Idol's downsizing during a conference call with reporters on Monday. "I think you'll see it a two-night format, at least initially during the audition phase," he said. "It's quite likely…we'll end up being a two-hour show on one night for most of its run."
American Idol  will return for season 14 in 2015, but some significant changes may be in store.
Ryan Seacrest already signed a new deal to return for the 14th and possible 15th season and all three judges—Jennifer Lopez, Keith Urban and Harry Connick Jr.—are expected to return for the new season. So what's different for next year? American Idol will likely be on just once a week, according to a source with knowledge of the situation.
That's right, after shaving the results show to just a half hour, it looks like American Idol may take a page from Dancing With the Stars and So You Think You Can Dance and get trimmed down to one episode per week.
Fox has not announced anything official regarding details of Idol's season 14, which will air midseason.
Changes to long-running reality shows are nothing new. Idol has been down in the ratings this year and producers already tried several things to shake up the series, like allowing the contestants to decide to skip elimination for one week if the vote was unanimous. 
American Idol is now Fox's only singing competition series. The network pulled the plug on Simon Cowell's low-rated The X Factor after three seasons.
And despite the fizzling ratings, we are told that Idol producers and Fox execs are pleased with the new juding trio this season (Jennifer, Harry and Keith), and although deals have not yet closed, they are hoping all three will stick around.
(Originally published May 12, 2014, at 5:30 a.m. PT)