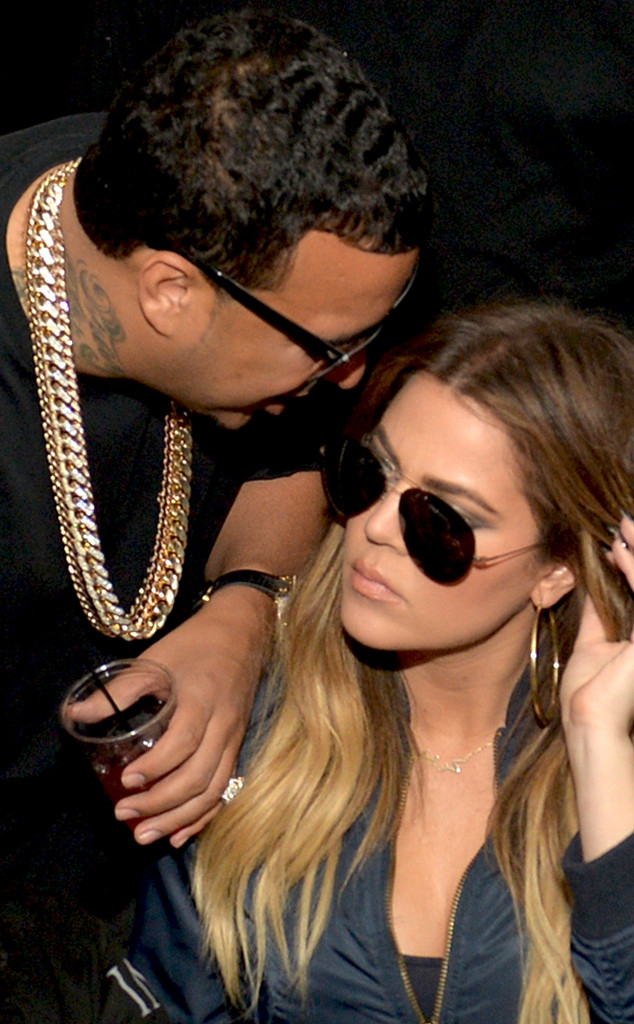 Prince Williams/www.atlpics.net
Talk about a jetsetter!
Shortly after attending her sister Kim Kardashian's bridal shower in Beverly Hills Saturday morning, Khloe Kardashian jetted off to Atlanta to spend time with rumored boyfriend French Montana that night.
Kardashian, 29, and the "Ain't Worried About Nothin" rapper were spotted getting very close at a birthday party at Compound, one of the ATL's hottest spots.
"Khloé and French Montana arrived at about 2 a.m. at the Compound and they stayed until about 3 a.m.," a source exclusively told E! News.
Montana, 29, was hired to perform. But when he wasn't on stage, he was seen romantically wrapping his arms around Kardashian.
At one point, the Morocco-born rapper even grabbed the mic and announced, "We got Khloe here."