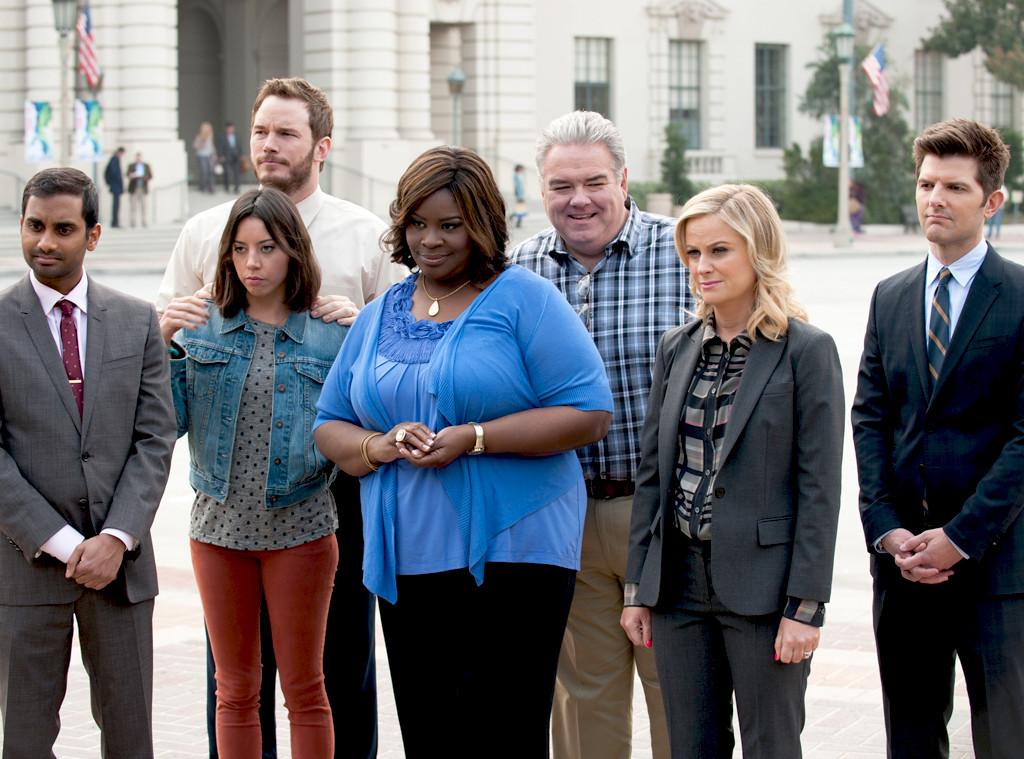 Steve Jennings/NBC
It's time to say goodbye to Pawnee and the Bravermans. 
Upfronts officially kick off tomorrow and NBC is the first of the major networks to unveil their schedule for the fall TV season. While there weren't any major changes (The Voice is still residing on Mondays and Tuesdays), The Blacklist, the network's breakout hit, is set to move to a new night. 
But the biggest news? Parks and Recreation and Parenthood's next seasons will also be their last, with Jason Katims' family drama wrapping up its six-season run in the fall, while Amy Poehler's beloved sitcom's swan song has been held for midseason.
So when is your favorite show airing? And when can you check out some of the network's new offerings, including Debra Messing and Katherine Heigl's new dramas? Here is NBC's complete fall schedule: 
(Note: Shows in bold represent NBC's new series)
Monday
8 p.m.: The Voice
10 p.m.: The Blacklist/State of Affairs (Beginning Nov. 17)
Tuesday
8 p.m.: The Voice
9 p.m.: Marry Me
9:30 p.m.: About a Boy
10 p.m.: Chicago Fire
Wednesday
8 p.m.: The Mysteries of Laura
9 p.m.: Law & Order: Special Victims Unit
10 p.m.: Chicago P.D.
Thursday
8 p.m.: The Biggest Loser
9 p.m.: Bad Judge/The Blacklist takes over the timeslot beginning Feb. 5
9:30 p.m.: A to Z
10 p.m.: Parenthood
Friday
8 p.m.: Dateline NBC
9 p.m.: Grimm
10 p.m.: Constantine
Midseason: Being held? A whole bunch of comedies. "We have several of our strongest comedies by some of our best auspices being held for midseason, including the final season of Parks and Recreation, Tina Fey and Robert Carlock's Unbreakable Kimmy Schmidt, the Ellen DeGeneres-produced One Big Happy, and Mission Control from Will Ferrell and Adam McKay. We also have the previously announced Mr. Robinson, starring Craig Robinson," NBC president Jennifer Selke said in a statement.
Yet to be Scheduled: New dramas A.D., Allegiance, Aquarius, Emerald City, Oydssey and Heroes Reborn, the 13-episode Heroes reboot. 
(E! and NBC are both part of the NBCUniversal family.)