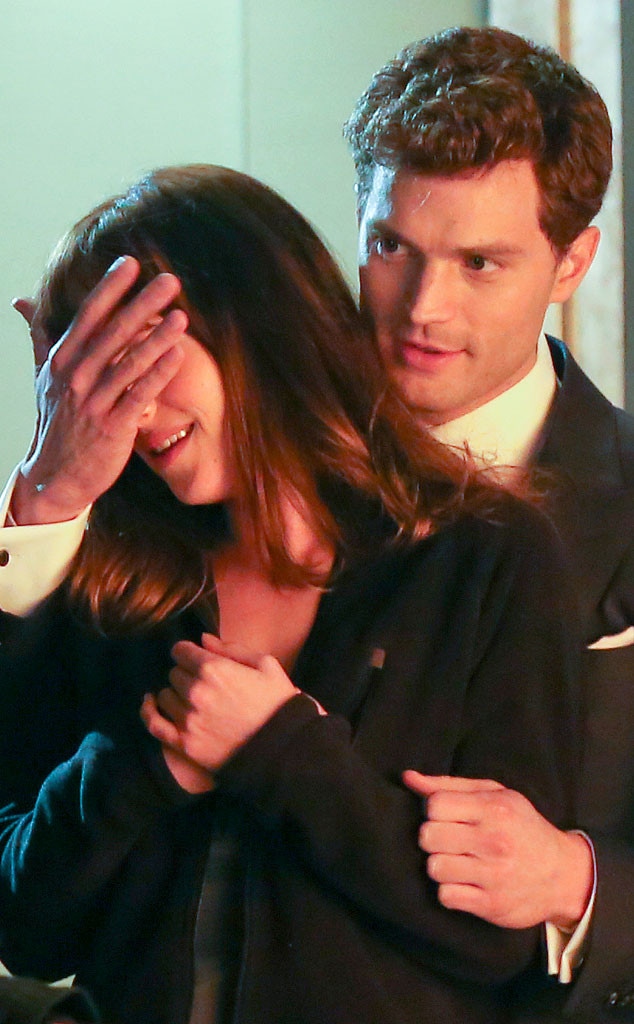 R Chiang / Splash News
If you had any doubts about Dakota Johnson and Jamie Dornan's chemistry in the upcoming Fifty Shades of Grey movie, don't worry!
Fifty Shades costar Victor Rasuk, who plays Anastasia Steele's best friend Jose and the love rival of Christian Grey in the film, says the actors are hot, hot, hot.
"I've been sworn to secrecy but I will say this: Dakota was amazing," Rasuk told us exclusively Thursday at his Godzilla premiere in Hollywood. "Jamie was amazing. It was one of those things where we came into it wanting to do it justice. And I think all the fans, the millions of fans, will also love what we did. I think we did it justice."
Rasuk filmed all of his scenes alongside Johnson and Dornan. "Dakota was fantastic," he gushed of working with her. "She's super nice, down to earth and she's going to be a fantastic Anastasia."
As for Dornan, Rasuk added, "As a guy, person to person, he was amazing to talk to and amazing to work with."
Since filming the highly anticipated film, Rasuk says every woman in his family is dying for Fifty Shades scoop! "They want to know everything!" he smiled. "And they were happy I wasn't naked in it, either. They're so happy. I don't think they would have watched it."