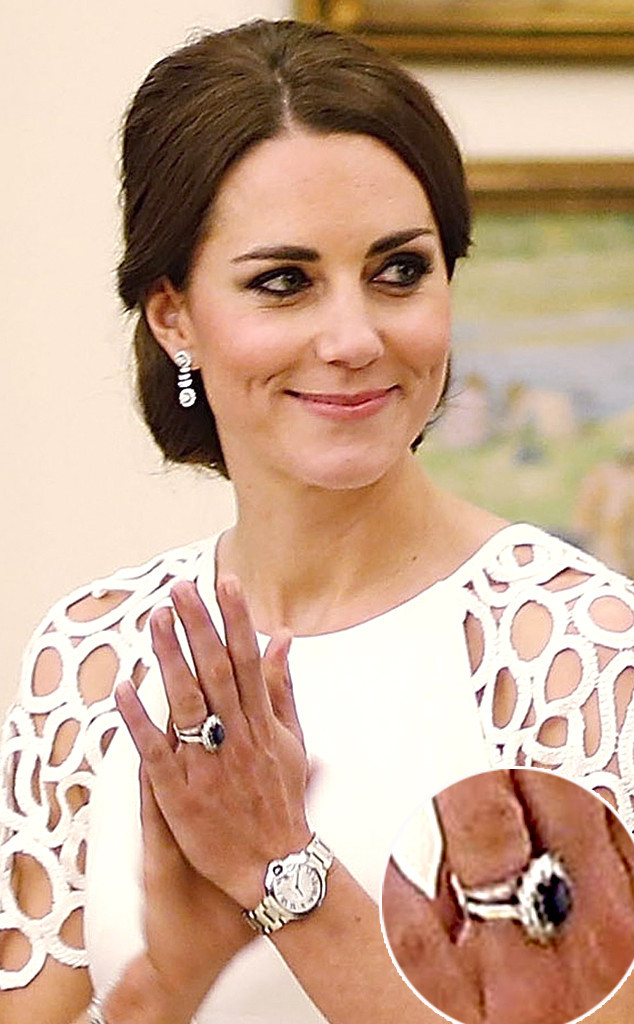 Stefan Postles/Getty Images
Like a fine wine, some engagement rings simply get better with age.
Such is the case for Kate Middleton's bling as her engagement ring from Prince William has seen a tenfold increase from what it was valued in 1981—the year it was bought by Prince Charles to give to then-fiancée Princess Diana.
Originally valued at £28,000 ($47,000), the 12-carat sapphire which is surrounded by 14 diamonds is now worth £300,000 ($500,000).
Impressive!
The inherited jewelry piece has increased in value due to its significance and is worth three times more than Queen Elizabeth II's engagement ring, which is reportedly valued at £100,000 ($168,480).