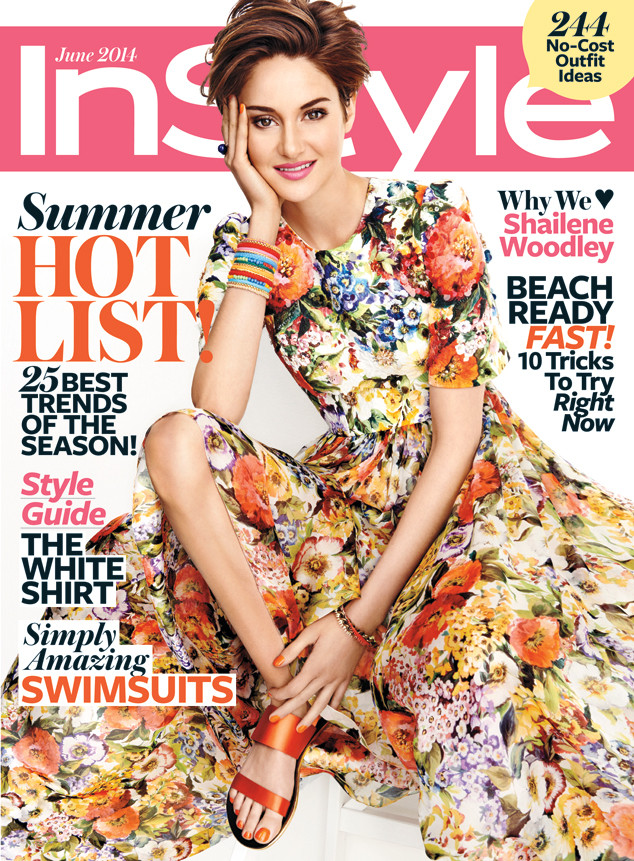 InStyle/Giampaolo Sgura
Shailene Woodley exudes confidence in all areas of her life.
Covering InStyle's June 2014 issue, the actress opens up about her total body transformation. Woodley first put on muscle to play Tris Prior in Divergent, and months later, the actress lost weight—and chopped off her hair—to play an ill teenager in The Fault in Our Stars. "I look at pictures of me with long hair and I think, 'Who is that person?' Even my voice and the way I hold myself has changed."
Today, Woodley's figure is somewhere in between. "I'm in a place where I feel healthier than I've ever been, and my body is exactly where it wants to be. I feel like I'm a woman," she says proudly. Then, with a laugh, she says, "My boobs shrank. No one tells you that when you lose weight. No bra, no problem!"