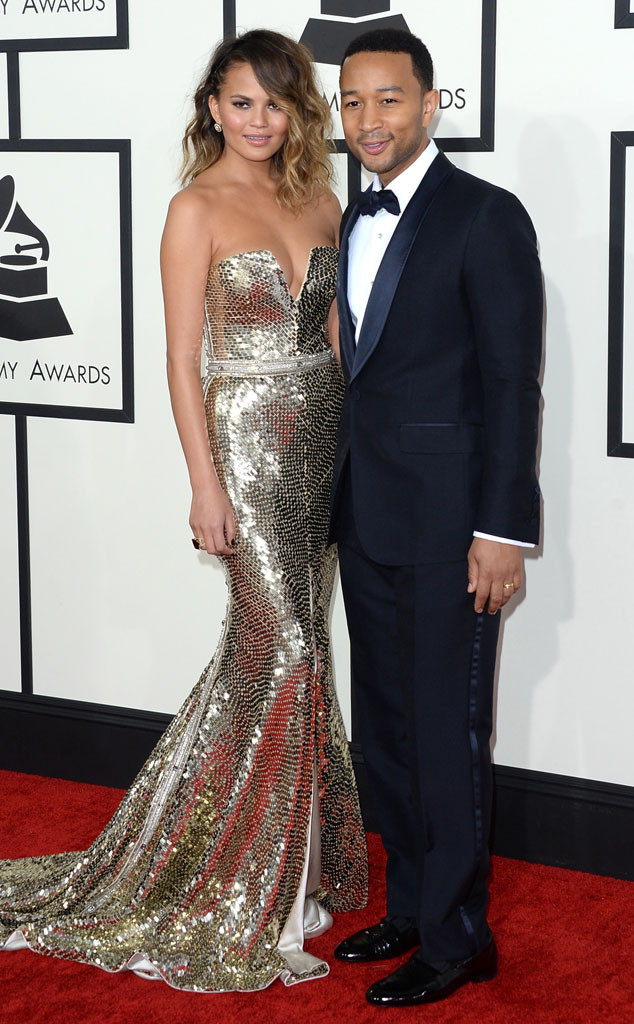 Jason Merritt/Getty Images
It looks like Brad Pitt and Angelina Jolie may soon have some competition when it comes to kids.
While chatting Thursday on HuffPost Live, Chrissy Teigen revealed her desire to create a big family with husband John Legend.
"I swear to you, I thought I would've had one by now," the Sports Illustrated Swimsuit Edition cover girl said. "So, hopefully we'll just have this Angelina-Brad-type brood. I would love that ... I definitely want a lot of kids, though, and he does as well."