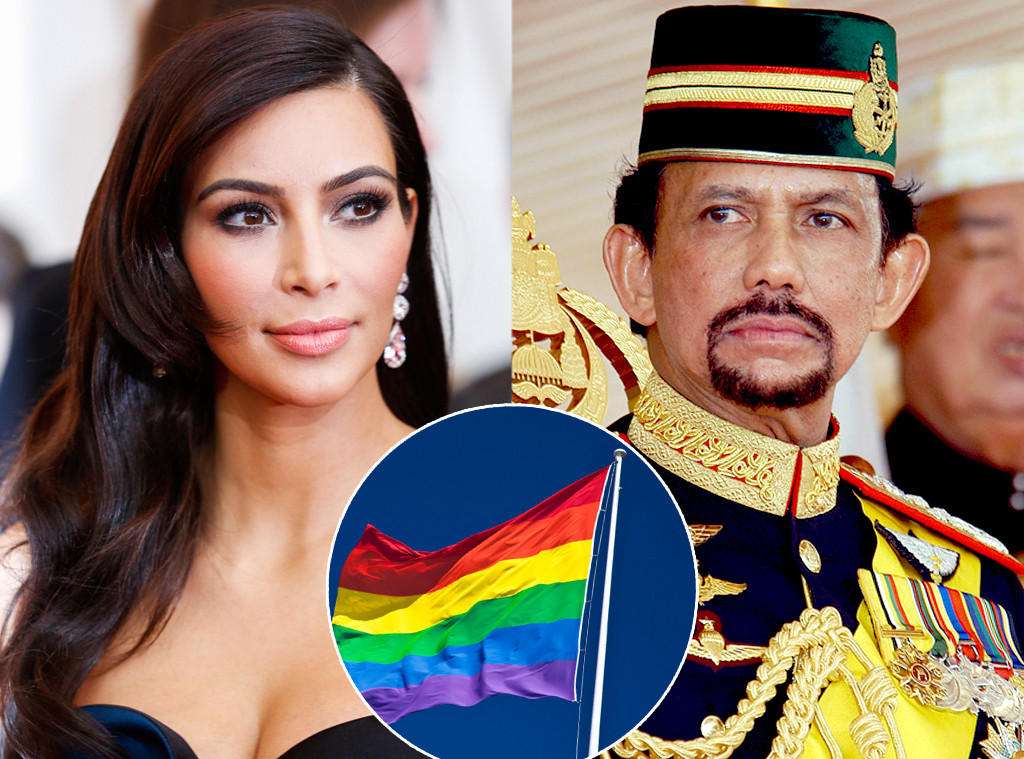 Mark Cuthbert/UK Press via Getty Images/Sipa/iStock
Kim Kardashian's surprise bridal shower today was originally planned for the Beverly Hills Hotel but that's not where it took place!
The hosts of the shower—mom Kris Jenner and sisters Khloe Kardashian and Kourtney Kardashion—decided to change venues because the owner of the Beverly Hills Hotel, Sultan of Brunei Hassanal Bolkiah, has implemented a law in his country that includes death by stoning of gay people, sources exclusively tell me.
The cancellation is the latest in a string of celebrity protests against the hotel and other properties owned by the sultan's Dorchester Collection.
Courtesy Beverly Hills Hotel
"I won't be visiting the Hotel Bel-Air or the Beverly Hills Hotel until this is resolved," Ellen DeGeneres tweeted on April 22.
Jay Leno joined a group of protesters outside the Beverly Hills Hotel on Monday.
"I'd like to think that all people are basically good and that when they realize that this is going on, hopefully, they will do something about it...I mean, it's just…I don't know. Berlin, 1933? Hello, does it seem that far off from what happened during the Holocaust?" Leno said, according to the Los Angeles Times.
Richard Branson announced on Twitter, "No @Virgin employee, nor our family, will stay at Dorchester Hotels until the Sultan abides by basic human rights."
Sharon Osbourne posted a lengthy letter on Facebook urging a boycott.
The sultan announced last month that enforcement of the strict Islamic penal laws would begin on May 1. Other punishments include jail time for people who miss Friday prayer and cutting off the limbs of convicted thieves.
The Beverly Hills Hotel boycott began when the LGBT group the Gill Action Fund canceled their conference there.
—Additional reporting by Ken Baker