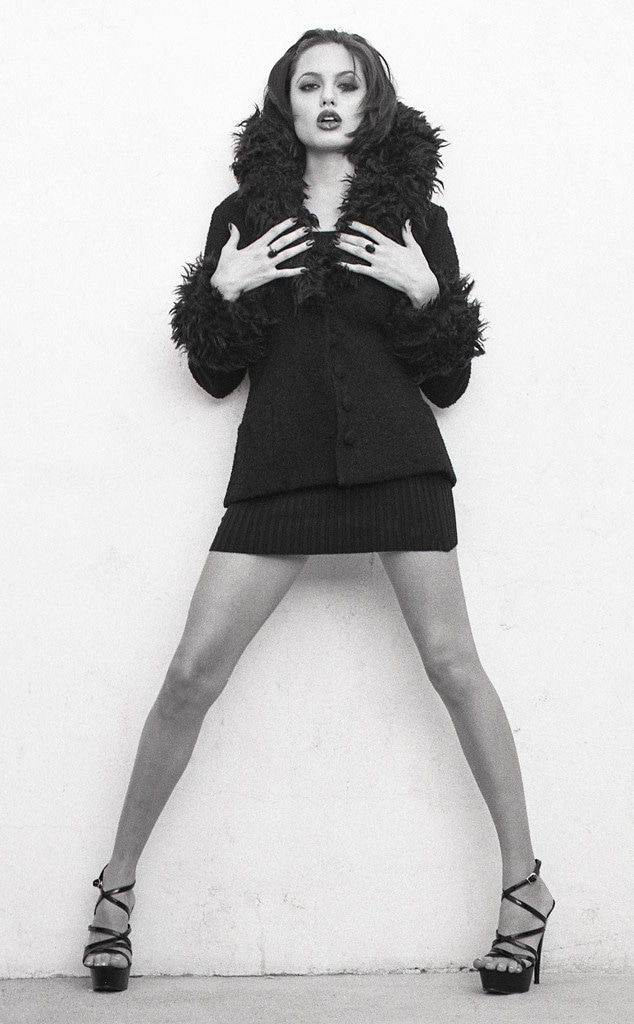 Marcelphoto.com/Corbis
#TBT, indeed!
Angelina Jolie remains, at 38, as smokin' hot as the day is long, but before she became an Oscar-winning actress/humanitarian/mother-of-six, she had that inimitable brazen streak.
And thanks to the Internet, it's as easy as ever to remember when.
At the tender age of 20, the pouty beauty posed for photographer Marcel Indik in L.A., the shoot taking place in October 1995 following the release of one of her first films, the tech caper Hackers.
Wearing a miniskirt, a marabou-trimmed jacket (could this shoot be more '90s?) and platform heels, the sultry Jolie pouted, vamped and otherwise emoted for Indik's lens, letting the impressive shape of her soon-to-be iconic mouth do the talking.
She didn't do anything too fancy in the pose department, but with legs like that...
Who needs trickery?
i-Images, PacificCoastNews
Fast-forward nearly 19 years later and Jolie is still just as impressive on film, be it moving or not. And now that the release of Maleficent—which marks her first live-action role in four years--draws nigh, we'll be seeing a lot more of her. (No complaints here.)
The promotional tour is underway, with the actress and filmmaker being joined today by fiancé Brad Pitt and son Maddox at a private reception in London to celebrate an exhibition of the film's costumes and props. The film, a villain-centric twist on the classic Sleeping Beauty tale, is in theaters May 30.