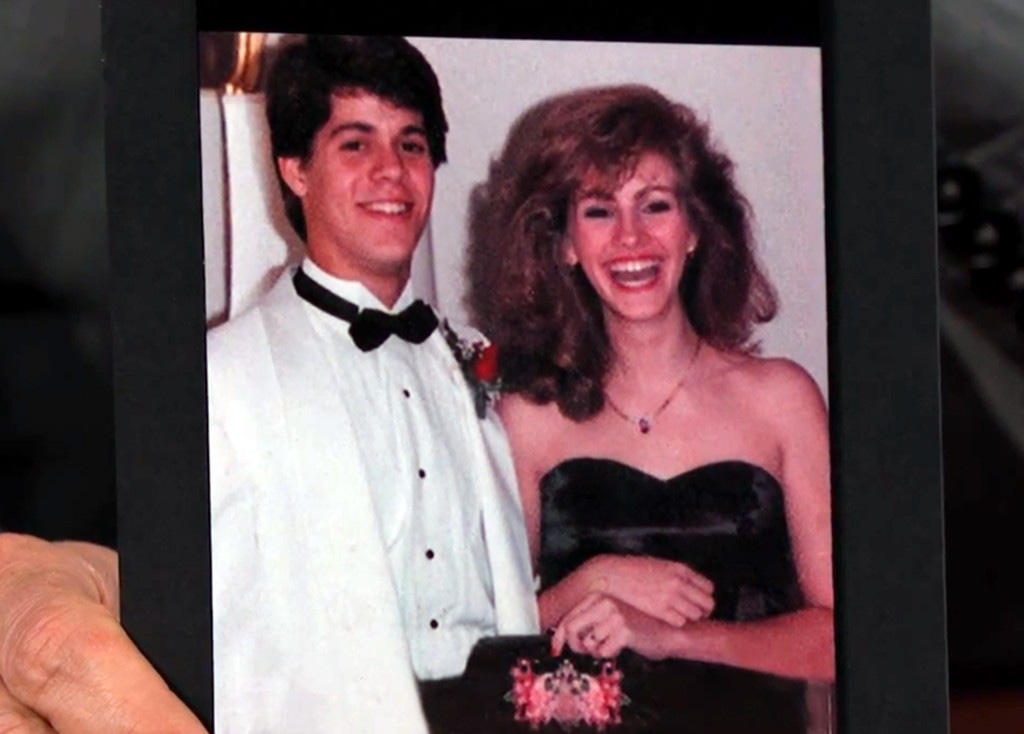 Jimmy Kimmel Live/YouTube
Prom season is upon us, and there's no better way to prepare for all the upcoming celebrations than looking back at vintage pictures of our favorite celebrities!
Jimmy Kimmel had that same genius idea when he put Julia Roberts on the spot earlier this week and revealed her old prom pic on Jimmy Kimmel Live. The late-night talk show host surprised the Oscar winner and whipped out a framed vintage photo, which proved that the 46-year-old has definitely aged gracefully.
"You look exactly the same! How is that possible?" Kimmel exclaimed. "It really is remarkable!"
The Pretty Woman beauty flashes her signature megawatt smile in the snapshot, along with some rather big, voluminous curls, which she tactfully tried to explain.
"There's a hair shadow that's making my hair appear much larger than it actually was," she said. "Do you see that there's a shadow?"
"That shadow is called the '80s," the comedian joked. "I had it, too. It was lurking over me."
Jimmy Kimmel Live/YouTube
Mad Men actor Jon Hamm also took a walk down memory lane when he visited the show last night.
"That's the beginnings of a mullet, I feel," he commented on his hair. "We can't quite tell what's going on the back."
Interestingly, the 43-year-old escorted The Tomorrow People actress Sarah Clarke to the dance as his date.
"I can't imagine that has ever happened before," the 46-year-old host mused. "I know occasionally you see, like, Kobe Bryant went with Brandy, but they were already famous."
"We were just kids that went to a weird school in St. Louis, Mo., and Sarah became famous for being on 24 and in the Twilight movies," the Million Dollar Arm star said.
Watch the funny interview here.