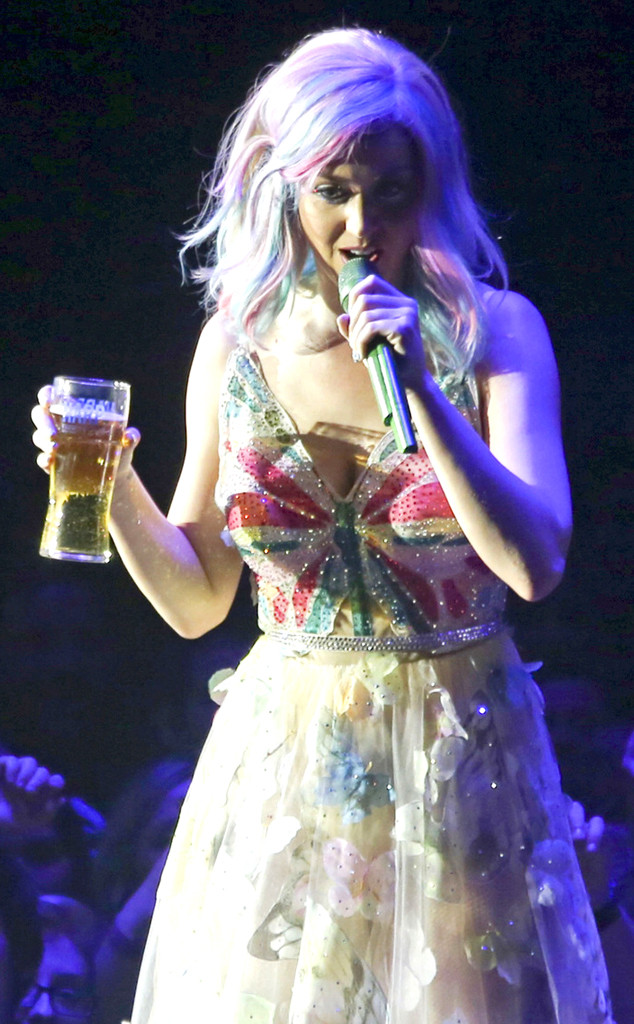 PacificCoastNews
The Prismatic World Tour has officially begun—and it kicked off with a bang beer!
The first show of Katy Perry's highly anticipated world tour took place last night at the Odyssey Arena in Belfast, and the pop star provided the kind of out-of-this-world costumes and jam-packed energy that fans are used to getting at a Katy Perry show.
But with such a performance, one can get pretty thirsty. So Katy decided to have a beer while on stage.
During the concert, she had a beer rise up from under the stage along with a guitar, an eyewitness tells E! News. Perry couldn't remember what kind of beer it was, so she joked that it started with a "T" for Tinder, and then looked around the stage for someone over the age of 18, and handed the beer to a male fan after she took two big sips.