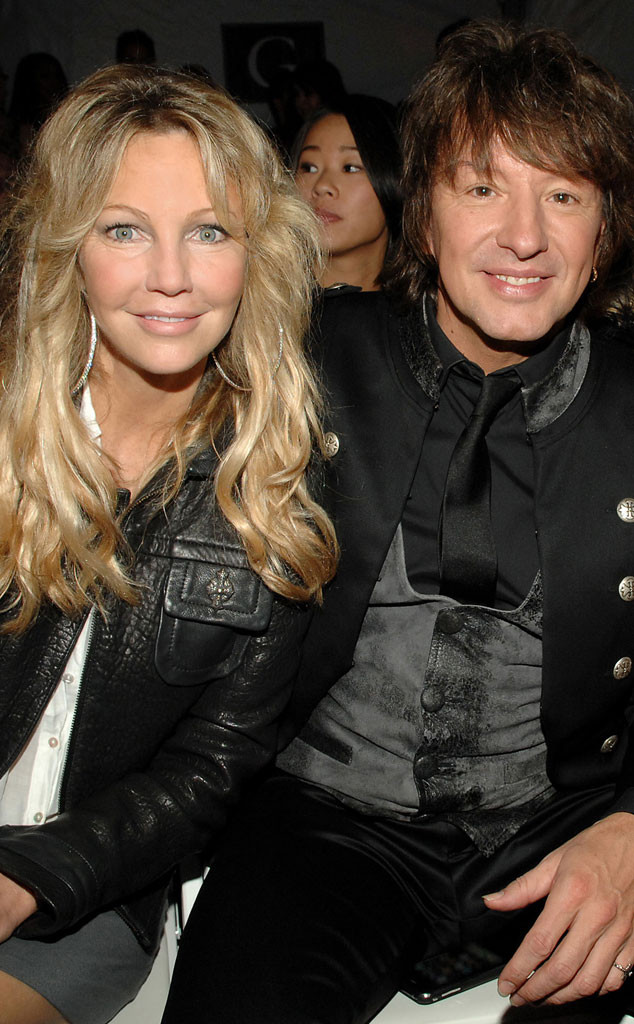 Duffy-Marie Arnoult/Wireimage
Are Heather Locklear and Richie Sambora the friendliest exes ever, or are these two headed for reconciliation?
The Bon Jovi guitarist recently opened up about his ex-wife and admitted that he still has feelings for the mother of his daughter, Ava Sambora.
"Time does heal old wounds. I mean, I still love Heather and I know she loves me," he told People magazine. "She's the mother of my child, man. What can you say?"
The 54-year-old also gushed about his daughter, saying, "She and I are close and have a candid relationship. Boundaries are set…that doesn't budge."
He continued, "She is an amazing kid and dedicated to school. She's acting. The first audition she [went] out for was Judd Apatow's This Is 40—and she got it. She's been doing Disney stuff. I'm really proud of her—she's just a joy.