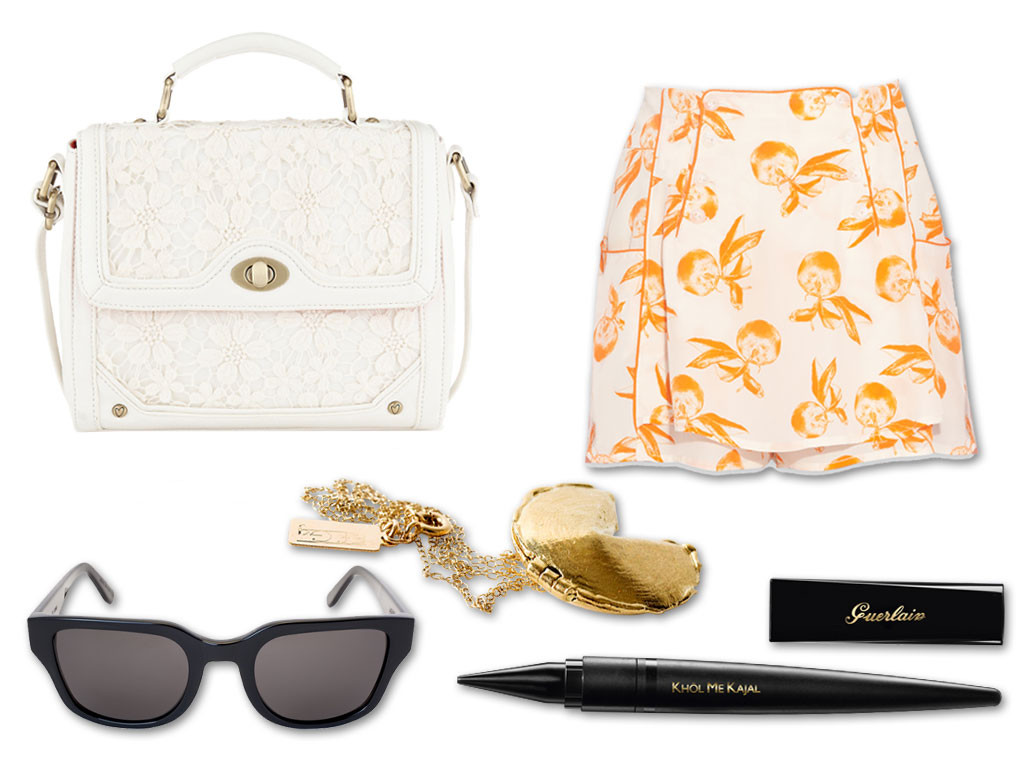 Summer is creeping closer and closer, so we've got plenty of obsessions on deck this week that are perfect for the warmer months.
We're loving our new unisex sunglasses from SICKY Eyewear to help protect our eyes and look chic—the only problem? Having your boyfriend "borrow" them permanently.
And we're also embracing the "skort," remember those? We found this chic silk one from Amour Vert that is perfect for hot days. We're also swapping out our dark winter handbag for something more seasonally-appropriate, like the purses from British retailer M&S.
In the accessories department, we're loving the quirky fortune cookie necklaces from Fortune & Frame. The best part? They hold sweet little messages.
And we're obsessed with Guerlain's Khol Me Kajal eyeliner because it never, ever smudges.
Click through the gallery to see all our picks for this week!