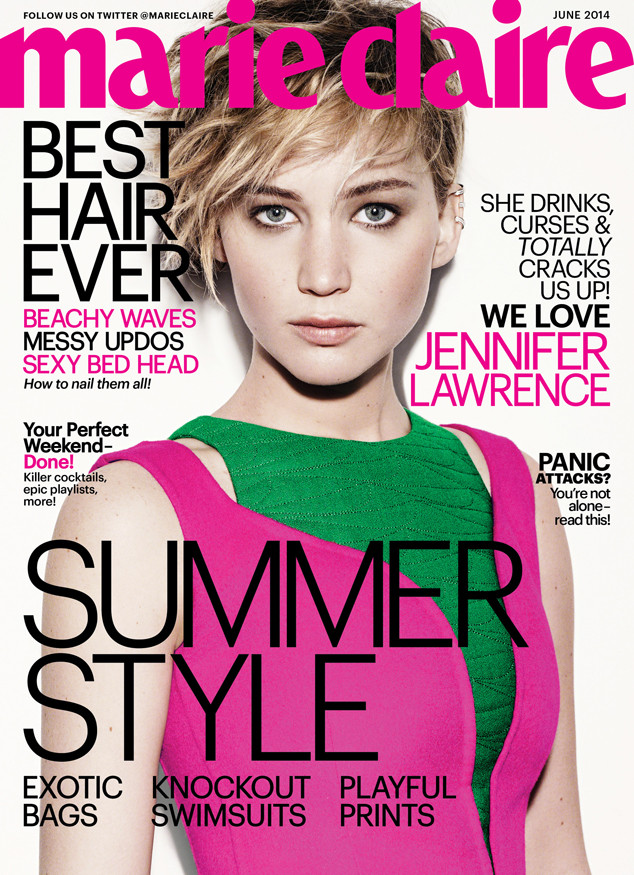 Jan Welters/Marie Claire
What we already suspected has been officially confirmed: Jennifer Lawrence is a girl's girl.
"I don't trust a girl who doesn't have any girlfriends," the actress says in the latest issue of Marie Claire while looking stunning on the cover. "I have really close girlfriends, but they are guys like me—girls who eat and don't know anything about fashion."
J.Law's aversion to the typical Hollywood standards as well as her self-deprecating sense of humor is partly what has propelled the beauty to the superstardom, as she has won over millions of fans for her personality as much as her acting talents.
Despite her killer career after having won an Oscar for Silver Linings Playbook at the young age of 22, the short-haired stunner insists there's no competition between herself and fellow actress Lupita Nyong'o, who took home the Academy Award for Best Supporting Actress this year for her performance in 12 Years a Slave.