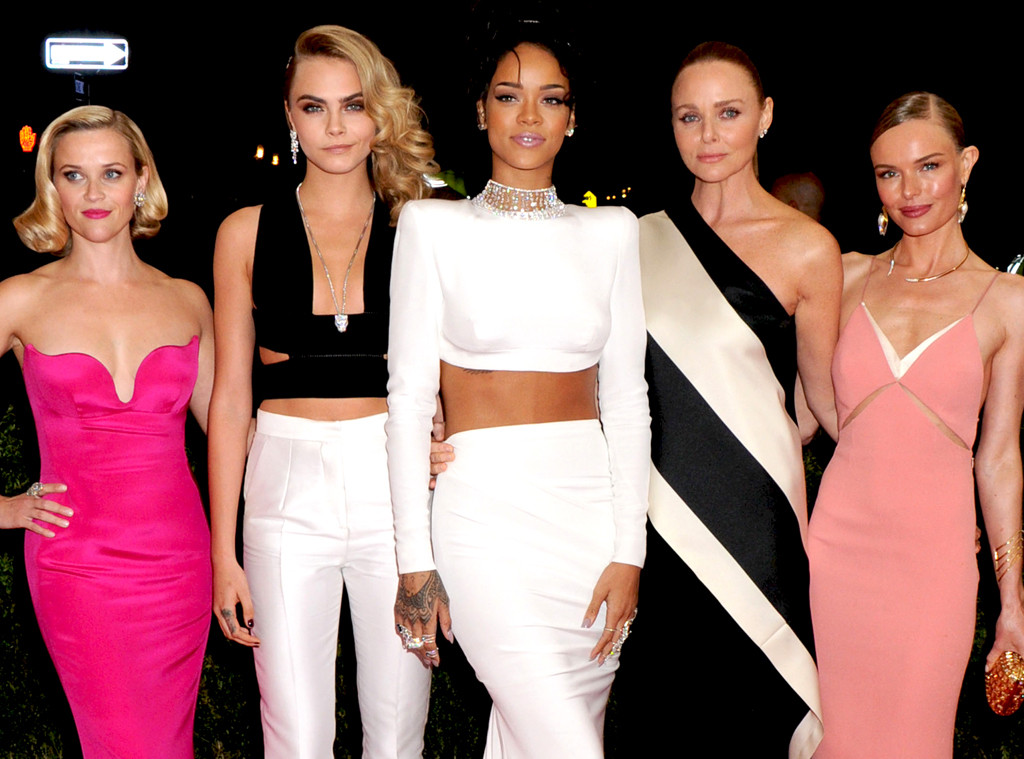 Jennifer Graylock/Sipa USA
Reese Witherspoon may have been attached at the hip to Cara Delevingne during this week's Met Gala, but it looks like she may have needed some help with the model's name at one point in the evening.
In an Instagram video posted by Delevingne, the Oscar-winning actress is shown in an elevator next to Zooey Deschanel and Kate Upton and all three ladies struggle to say her name correctly.
"I love you, Cara," Witherspoon is overheard saying, after saying the name a few times with different pronunciations.
"I don't know what your f--king name is…that's super-French, Delevingne."
While the other ladies giggled during the candid clip, Witherspoon (whose Southern drawl was out in fine form) gave some insight of what she likes in a woman's name.
"The most important thing about a name for a girl is that a man can whisper it in his pillow," she told her fellow gala goers. Oh snap!
And in a second Instagram video (which has since been deleted) taken by the famous face of Burberry, Witherspoon and Deschanel take turns trying to say Delevingne's name the best way they know how.
Of course the lovely ladies were playing around in good fun—and the outspoken model was cracking up the entire time!
"If you force me to say your name, I'll be f--ked," Witherspoon jokes.
The gorgeous blondes both attended fashion's biggest night on the arm of designer Stella McCartney.
The Legally Blonde actress wore a stunning hot pink gown with a retro-inspired hairdo, while Delevingne rocked skin-tight white pants and a crop top.