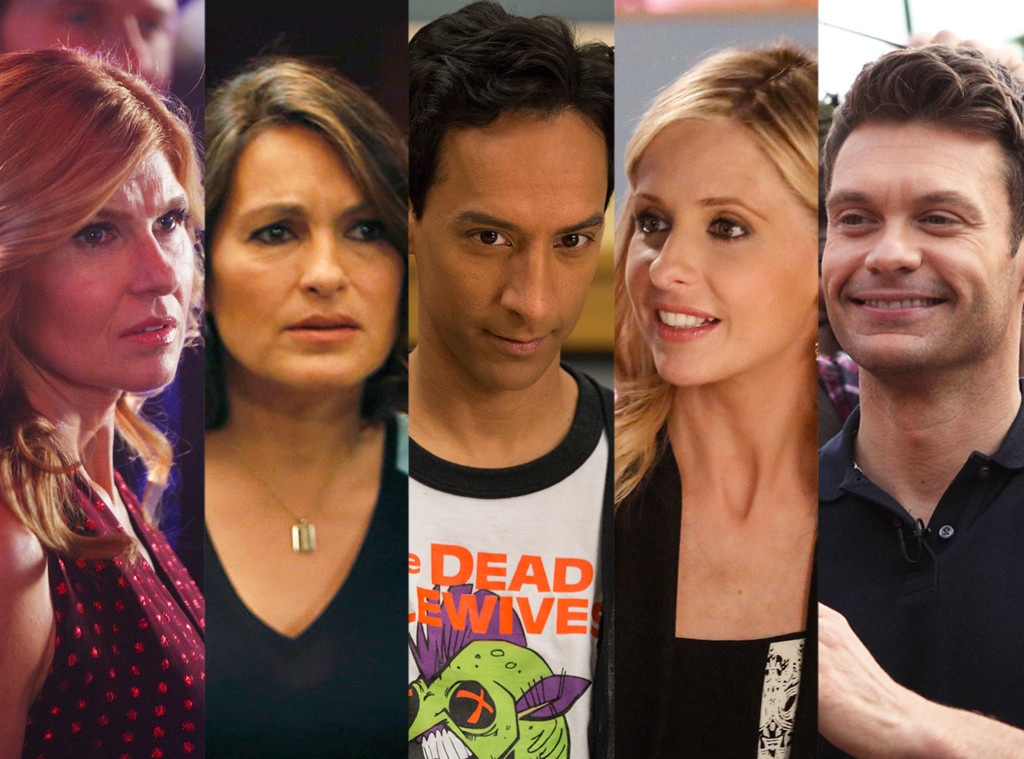 ABC, NBC(2), CBS, FOX
As the season comes to an end, panicked fans troll the Internet for news about their beloved shows. Has it been renewed? Canceled? When will it be back? All questions any devoted TV viewer asks itself about their favorite shows.
It's a stressful time as trends and broadcast's dependency on Nielsen ratings shift. Have no fear, we're here.
Not every network is like CBS and announces renewals in a grand sweep. ABC has yet to make any official announcements about its stock of hits; even major plays like Scandal and Grey's Anatomy remain unofficially picked up. And NBC just decided the fate of the long-running (and still a strong ratings player) Law & Order: SVU after lengthy discussions with mastermind Dick Wolf.
With Upfronts right around the corner, decisions are coming down right to the wire for shows on the cancellation bubble.
Will your favorite show live to see another season? Take a look at the gallery below to find out the status of more than 100 of TV's top programs, from Agents of S.H.I.E.L.D. to The Walking Dead.