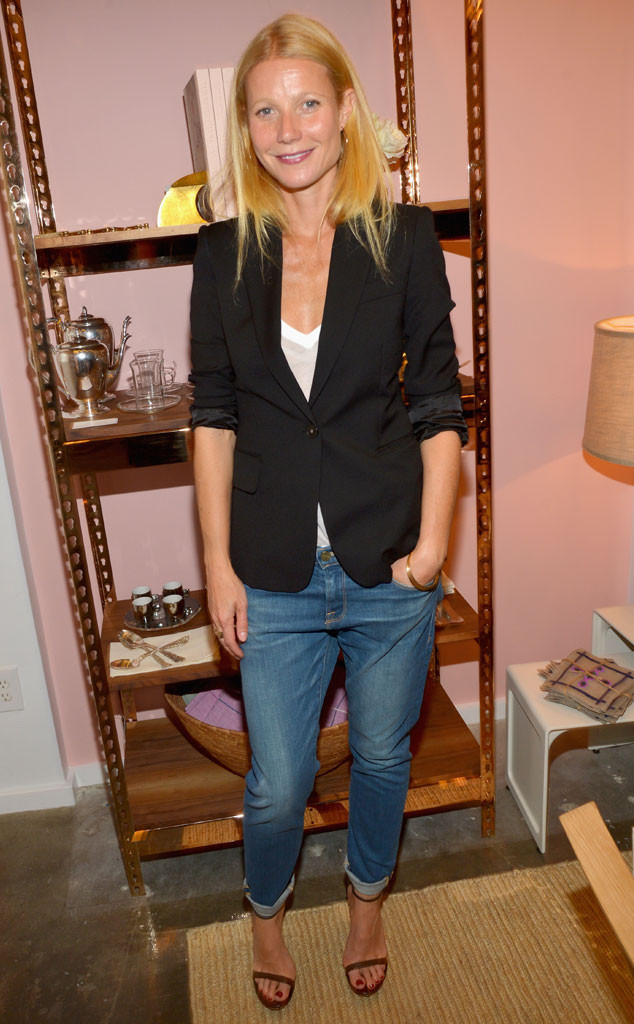 Michael Buckner/Getty Images for Goop
Gwyneth Paltrow doesn't need a red carpet to show off her style.
The Oscar winner didn't make an appearance at New York's glamorous Met Gala this year, but was sure to make the more casual-yet-chic scene at her Goop Pop-Up shop in Los Angeles.
Paltrow, 41, attended the star-studded gala last year, but later said she regretted it.
"I'm never going again. It was so un-fun. It was boiling. It was too crowded. I did not enjoy it at all," she told USA Today after the event.
True to her word, Paltrow skipped the ball on Monday, and the next day attended the opening of the Goop shop in L.A.'s celeb-friendly Brentwood Country Mart.