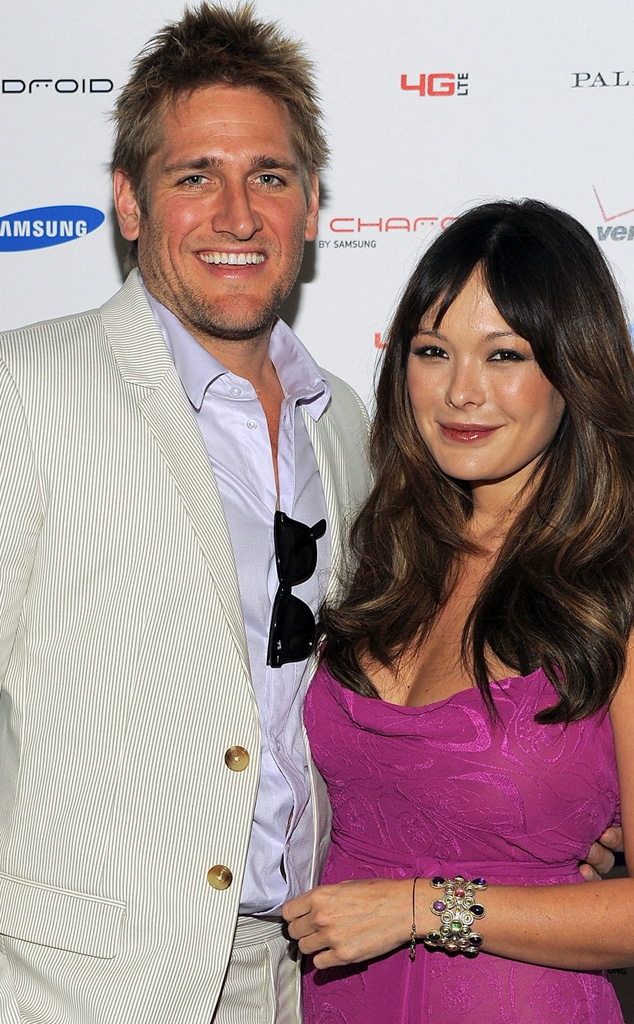 Angela Weiss/Getty Images
Curtis Stone has put another bun in the oven.
Lindsay Price is pregnant with the couple's second child together, E! News confirmed Wednesday.
The 37-year-old actress is already sporting a visible baby bump, which we couldn't help but notice and squeal over earlier today when she was spotted fueling up her car in Studio City, Calif.
She and Stone tied the knot last June in a romantic ceremony on the Spanish island of Mallorca. Their new addition will be joining 2-year-old big brother Hudson in the family fold.
Stone gushed about marriage and fatherhood to E! News last summer, telling us that he was happier than ever.
"I get dizzy thinking about it," said the restaurant owner and Top Chef Masters host.  "I'm a busy boy, but it's been a lot of fun, I'm having the best time of my life."
So much so that he and Price are doubling down on those good times!
And [swoon] the best part of all?
"I think it's probably watching Lindsay with him," Stone said. "She's such a beautiful mom, but to watch him with her—to watch them interacting, it's so special."
—Reporting by Michelle Falls and Holly Passalaqua