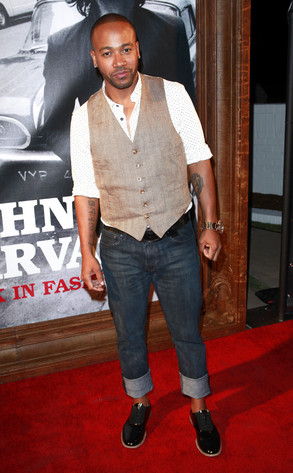 Courtesy of Todd Oren/Getty Images for John Varvatos
Calm down guys, OPA is still down a gladiator.
Ever since Scandal star Columbus Short, who faced legal troubles earlier this year when he was arrested for battery, announced that he would no longer be a part of the cast of the hit ABC drama, we've had one question on our minds: So what's going to happen to his character, Harrison?
We assumed, since the third season finale ended with a gun pointed at Harrison's head, that he would simply not survive to see season 4. However, for a moment today, we had a brief glimpse into another world, a world in which Harrison Wright not only managed to not be killed by Papa Pope, but also was to be played by an entirely different actor.