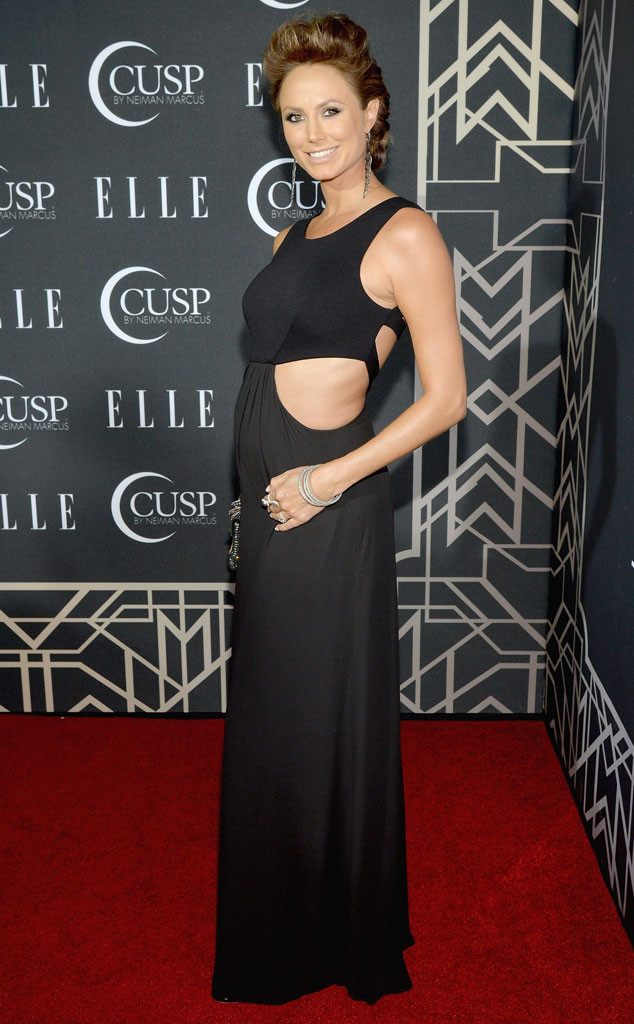 Getty Images for ELLE
With a baby on the way with her new husband, Stacy Keibler doesn't have time to worry about her ex George Clooney's surprise engagement to Amal Alamuddin.
"Stacy is focused on her life with Jared [Pobre] and enjoying her pregnancy," a source exclusively tells me. "She wishes nothing but happiness for anyone she's dated, including George."
The comments come on the heels of a claim that Keibler is "irked" by Clooney's plans to marry. "When George and Stacy got together, he told her she would be the one he'd marry—and that they could have kids," Us Weekly reported earlier today.
Clooney and Keibler split in July 2013 after two years of dating.