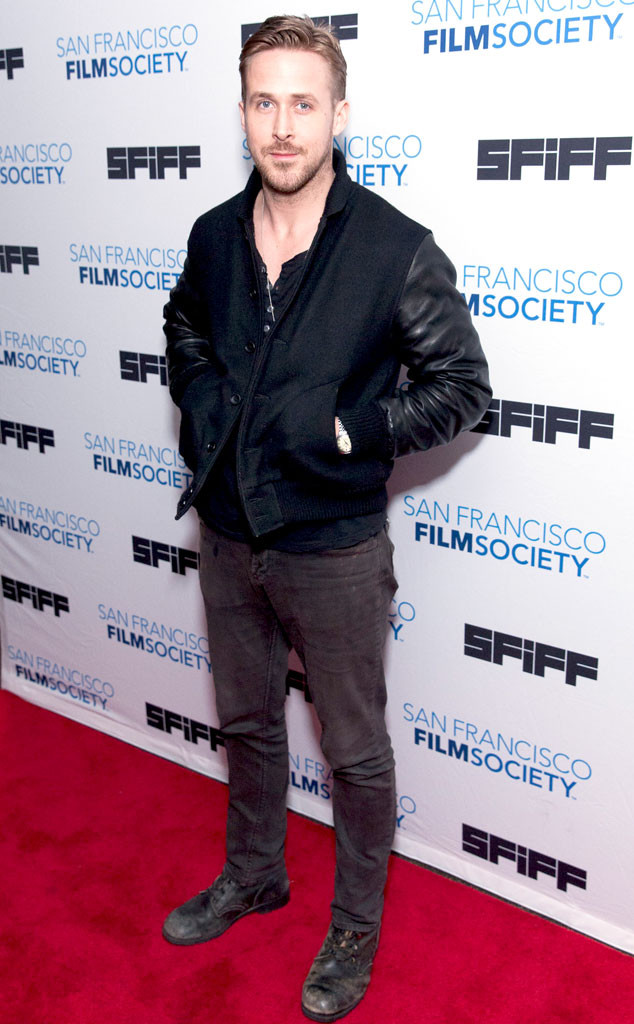 Drew Altizer/Sipa USA
Ryan Gosling made a rare red carpet appearance at a screening of White Shadow at the San Francisco International Film Festival.
The hunky actor executive produced the flick and stood next to director Noaz Deshe for several shots.
Gosling dressed way down for the event, sporting a pair of worn-in jeans, a black T-shirt, leather bomber jacket and some seriously sexy scruff.
But it was one accessory on Gosling that was front and center which caught everyone's attention: his necklace.
The 33-year-old wore a chain with two silver rings and one pendant with Eva Mendes' dog's name written on it.
Hmmm…if that's not a coy suggestion that he's still romancing his The Place Beyond the Pines co-star than we don't know what is!