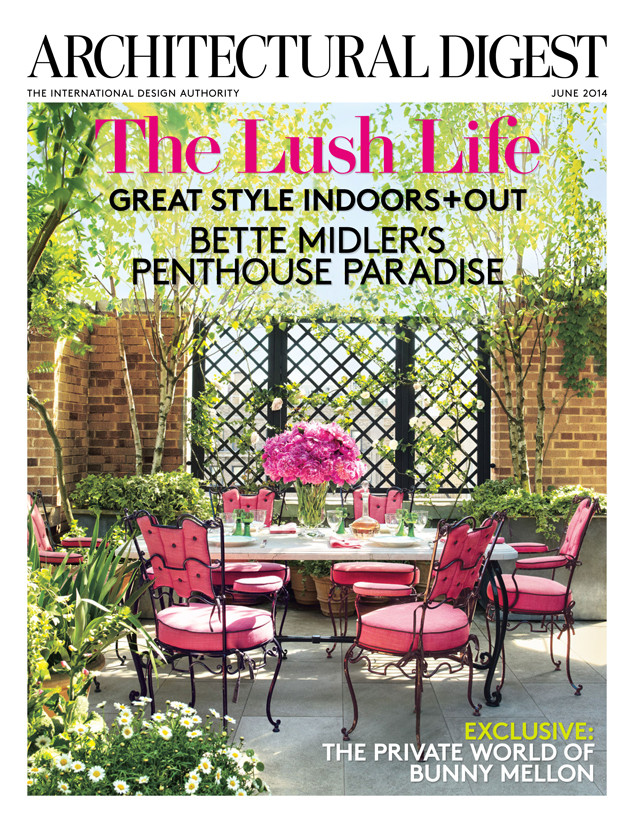 William Waldron/Architectural Digest
If you thought New York City living was all about small spaces and cramped quarters, then you've never seen Bette Midler's setup.
The legendary entertainer calls Manhattan home, and she lives in a gorgeous Fifth Avenue penthouse with her husband Martin von Haselberg. Her apartment is featured in Architectural Digest's June 2014 issue, and when we got one look at her pad, our jaws dropped.
We always knew Bette was a talented actress and singer, but we didn't know she had such an eye for interior design. Bette explains in the magazine that her mother was a seamstress, and so she's always had a love for textiles.