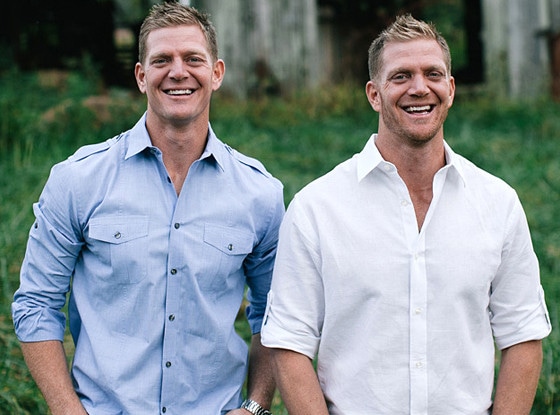 HGTV
HGTV is standing behind the LGBT community.
Flip it Forward, a real estate series set to debut in October, has been pulled by the network after Right Wing Watch reported that the twin brothers, David and Jason Benham, at the center of the house flipping show were anti-gay activists.
"HGTV has decided not to move forward with the Benham Brothers' series," the network tweeted on Wednesday. On Tuesday, the network had issued a statement saying they were "currently in the process of reviewing all information about the Benhams." 
Right Wing Watch reported on Tuesday that in 2012, David had led a prayer rally outside of the Democratic National Convention in Charlotte N.C., where he told a conservative radio show that it was necessary to "stop homosexuality and its agenda that is attacking the nation" and "demonic ideologies tak[ing] our universities and our public school systems." 
He also said his brother, Jason, helped organize the rally. 
The twins are the sons of Flip Benham, a conservative activist who is the head of Operation Save America, an abortion-clinic protest group. 
Set to debut in the fall, Flip It Forward, which was ordered to series last month, would've followed the brothers, who are both entrepreneurs and fathers, as they "leveraged their good-natured sibling rivalry to help families find a fixer-upper and transform it into their dream home" without spending a fortune.