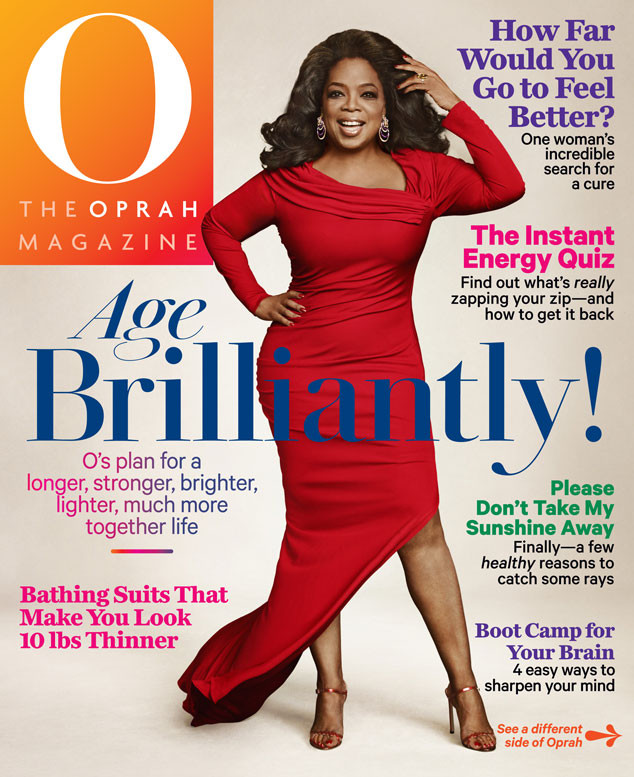 Ruven Afanador/O Magazine
Let's all take an Aha! Moment to admire the confidence Oprah Winfrey is displaying at the tender age of 60 on the new double cover of her self-titled O, The Oprah Magazine.
The accomplished TV host and media mogul proves age is just a number as she works a curve-hugging, red-hot Badgley Mischka dress, which she describes as "fabulous."
And her take on growing older is equally fab.
"One day I literally woke up and thought 'My god, these knees have been with me for 60 years. Wow! I've had these elbows for 60 years. My heart has been beating for 60 years. The feet I stand on have carried me for 60 years.' And when you think about it that way, you can be nothing but grateful."