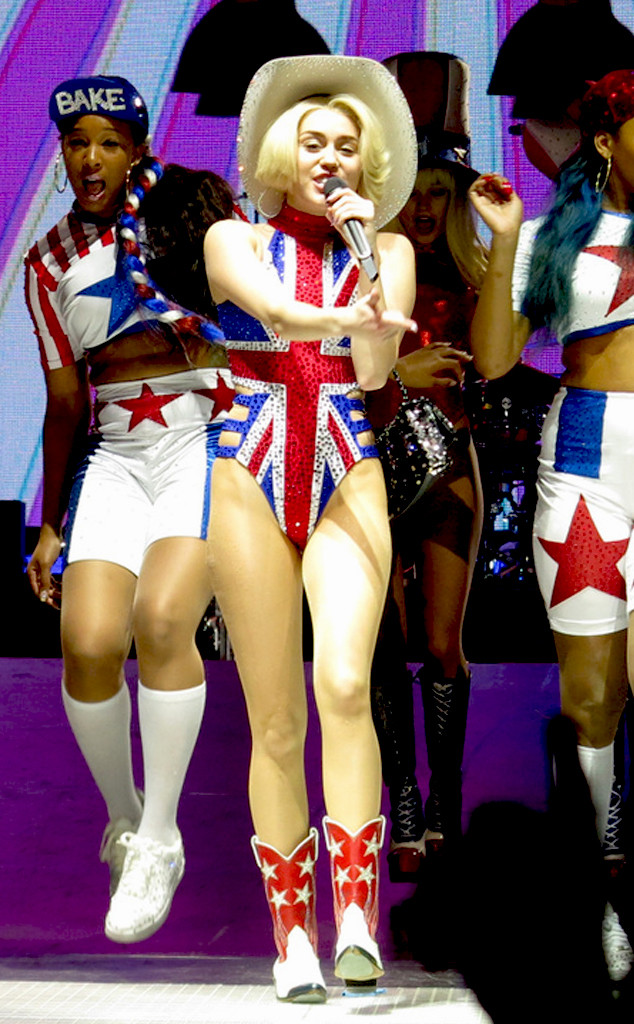 Macca/Fyles, PacificCoastNews
Miley Cyrus is back, y'all!
The 21-year-old Southern superstar kicked off the European leg of her Bangerz tour last night at London's O2 Arena, busting out a Union Jack cowgirl ensemble for the triumphant occasion. Of course, the enormous riding hot dog made its way back across the pond (with condiments, no less!), as did the super-size tongue slide, and several-stories-tall blow-up memorial to her late dog Floyd.
Everyone—including the Queen of Twerk herself—seemed to have a grand ol' time at the show, and there were varying degrees of NSFW moments that you just had to see. Let's take a look...