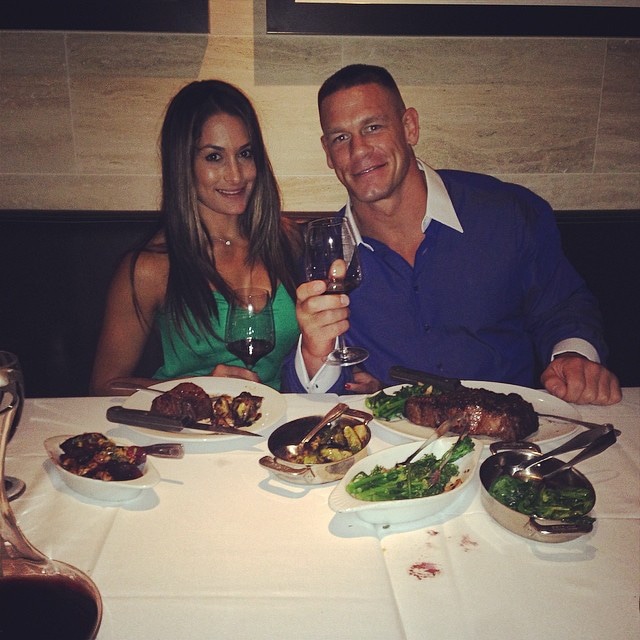 Total Divas' star Nikki Bella claims that boyfriend John Cena was the "best first date" she's ever had.
The two were friends for several years before John ultimately worked up the courage to ask Nikki out on a date.
"On my best first date, there was a very big, handsome man with an amazing smile and dimples," the Diva told WWE. "He came to my hotel and picked me up as if we were in the same city and took me to a nice steakhouse. We just talked and chatted for hours."
Apparently that date went extremely well because not long after, John earned himself another date with Nikki.
"That first one went into the second one where we just had an amazing dance in the middle of the restaurant," she continued. "No one's ever done that with me, and yes, that was John. So he's awesome."
Tune-in to an all-new episode of Total Divas this Sunday at 9/8c only on E!