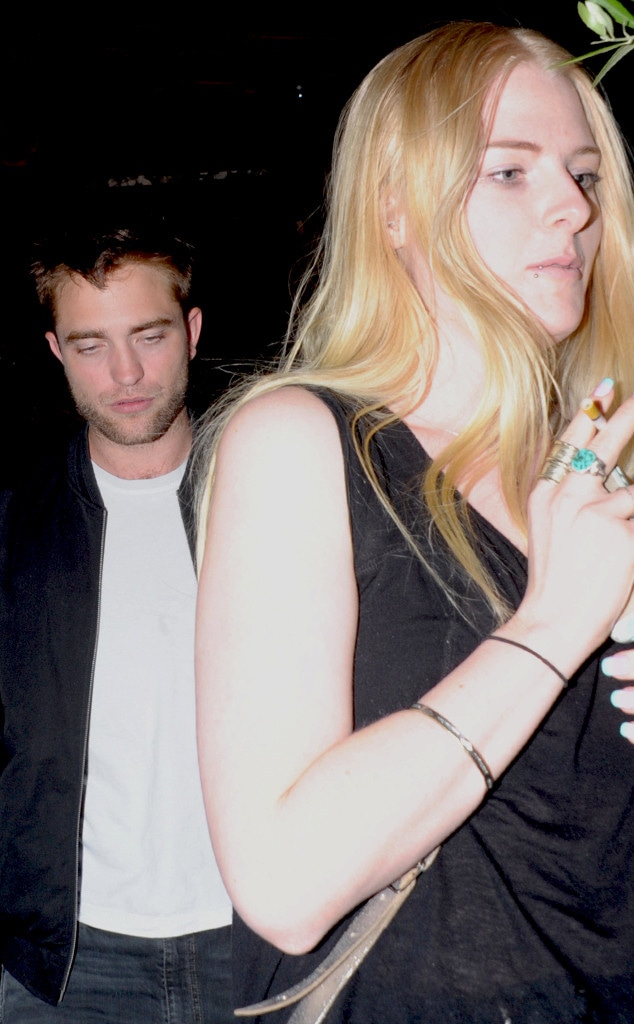 David Tonnessen/Monterotti, PacificCoastNews
Rest assured, ladies: Robert Pattinson is still living the single life.
After rumors recently surfaced that the actor is getting cozy with blond beauty Imogen Ker, a source tells E! News that the duo is "definitely not dating." Furthermore, we're told that the two are just friends.
Reports began swirling after the two were spotted leaving the Little Door in Los Angeles together around 1 a.m. on Friday, however, while it at first appeared that the two were out together, there were additional pals present, including Jamie Strachan, Dakota Fanning's boyfriend (Fanning is rumored to be good friends with Ker).
Mystery solved!
Pattinson was last spotted hanging out with Katy Perry during Coachella, fueling rumors that he was dating the "Dark Horse" crooner, or her stylist friend Cleo Wade (both turned out not to be true).
And prior to that, the Twilight hunk was rumored to be dating London-based artist and painter Nettie Wakefield although a source close to R.Pattz told E! News exclusively that he and Wakefield are "very good friends and are definitely not dating."
The 27-year-old actor and Kristen Stewart pulled the plug on their nearly four-year relationship in May 2013 and while Twilight fans hoped the two would reconcile, it seems the former lovebirds have indeed called it quits for good.
Since the split, rumors surrounding both actor's love lives continue to swirl, although neither Rob nor Kristen have yet to settle down since the breakup. The two have been spotted together once since the split (which was fueled by a cheating scandal), although they have yet to reunite since the sighting in October.
Get in line, ladies!
—Reporting by Baker Machado