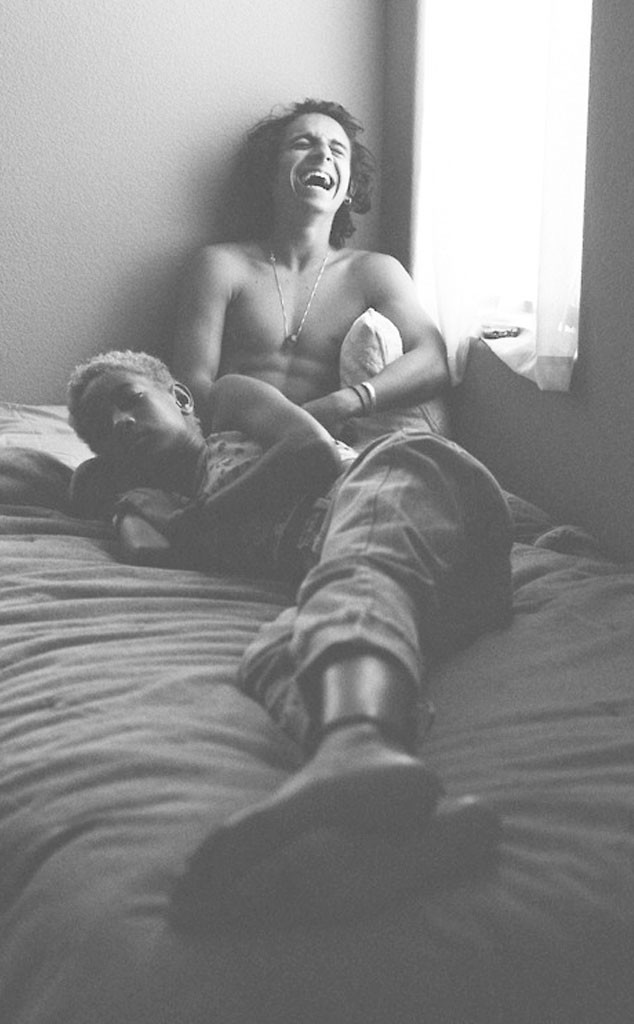 Tumblr/This photo of a minor was used as she is a celebrity in her own right
Who is Moisés Arias?
The Internet has been buzzing this week after photos of the 20-year-old actor lying shirtless in bed with 13-year-old pal Willow Smith surfaced. While the pics seem harmless enough, some are saying the bedfellow photos are a bit inappropriate.
So what's the story with the Arias? Here are five things to know about Willow's BFF.
1. He Used to Work With Miley Cyrus: Arias is probably most well known for playing the character of Rico opposite Miley Cyrus on the Disney series Hannah Montana. Arias starred on the kids' show from 2006 to 2011.