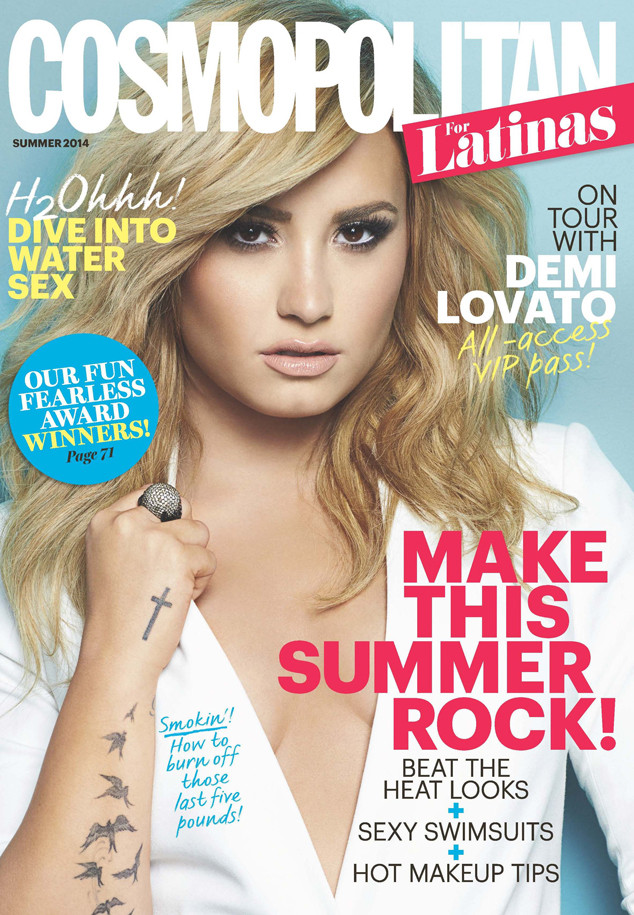 Matt Jones/Cosmopolitan
Good news, fellas!
When it comes to dating, Demi Lovato insists she doesn't "have a type."
"I have [dated Latinos], but it's not important to me—I don't have a nationality preference," the singer says in the new issue of Cosmopolitan for Latinas. "I don't really have a type. I don't think that you fall in love with someone for their clothes or their style. For me, it's about the person."
Speaking of romance, Lovato also shared that, when it comes to her music, she tries to avoid singing about sex, but is certainly "not against it."