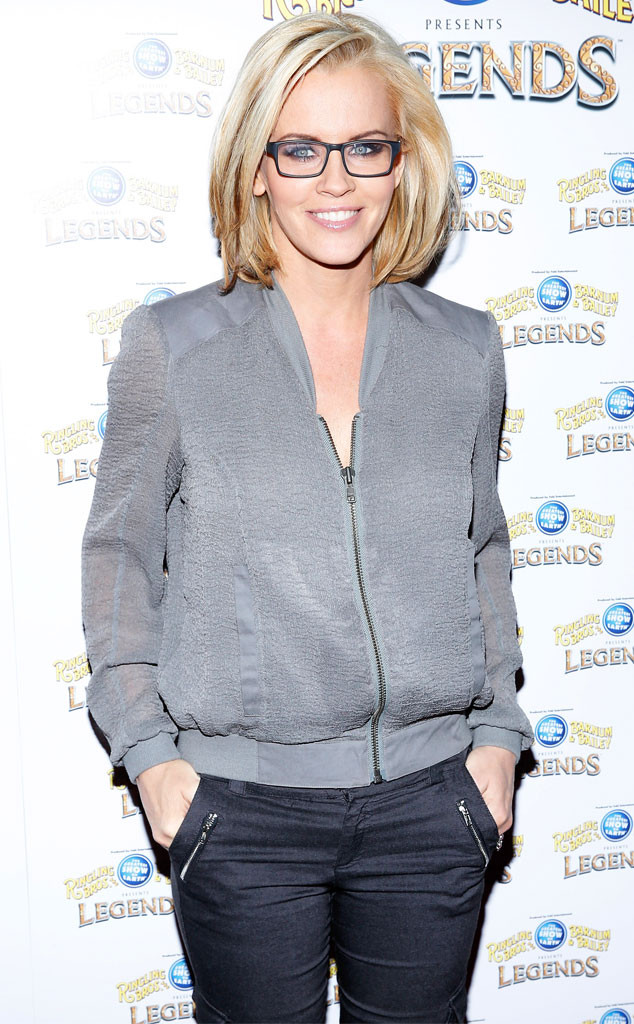 Cindy Ord/Getty Images for Ringling Bros. And Barnum & Bailey
Jenny McCarthy is once again clarifying her controversial stance on vaccinations.
"Everyone should ask questions, but I'm certainly not against them," the View co-host said during an appearance on GMA this morning.
McCarthy most recently penned an op-ed for the Chicago Sun Times in which she insisted she was "wrongly branded as 'anti-vaccine'" after she spoke out about what she believes is a link between autism and vaccinations given to children (her son Evan was diagnosed with the behavioral disorder in 2005).
"This is not a change in my stance nor is it a new position I have recently adopted," she wrote. "I've never told anyone to not vaccinate."
"My beautiful son, Evan, inspired this mother to question the 'one size fits all' philosophy of the recommended vaccine schedule," she continued. "I embarked on this quest not only for myself and my family, but for countless parents who shared my desire for knowledge that could lead to options and alternate schedules, but never to eliminate the vaccines."