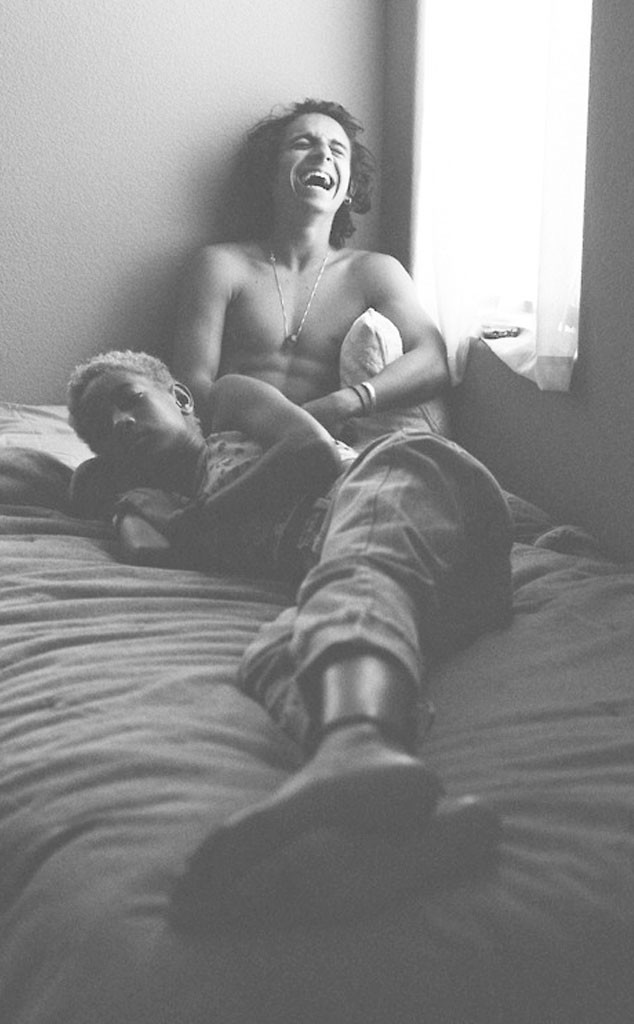 Tumblr/This photo of a minor was used as she is a celebrity in her own right
Parents just don't understand—but Will Smith and Jada Pinkett Smith will probably be cool about this.
The couple's 13-year-old daughter Willow Smith was photographed lying in bed with 20-year-old Moisés Arias. Moisés, known for his role as Rico on Disney's Hannah Montana, wasn't wearing a shirt in the friendly photos (posted to his 490.tx blog last last month), and the juxtaposition of a minor with a half-naked former child star sparked some controversy online.
E! News' requests for comment from Willow's parents as well as Moisés were not immediately returned.