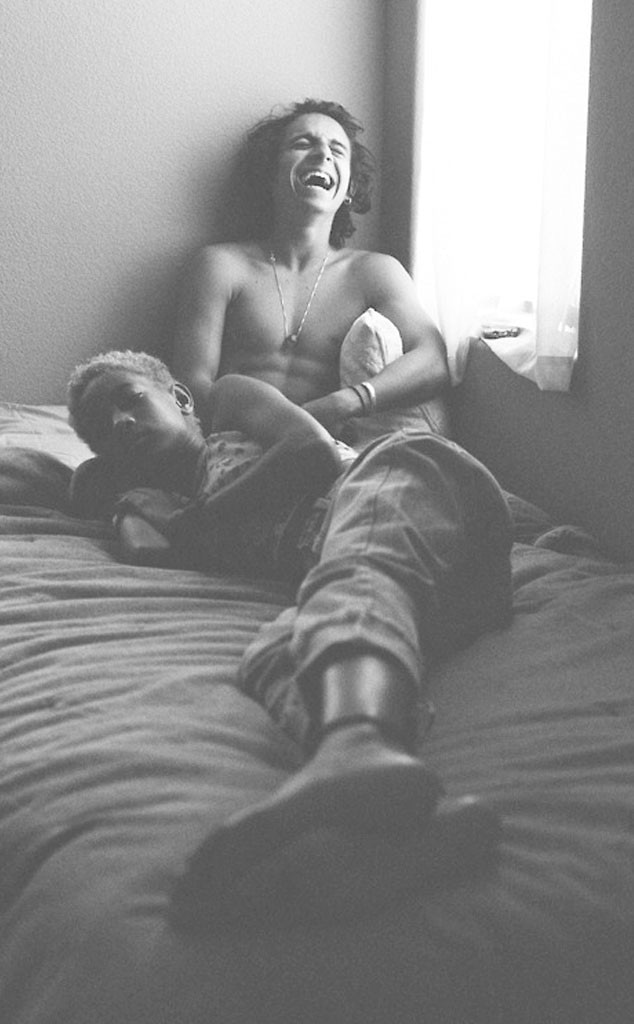 Tumblr/This photo of a minor was used as she is a celebrity in her own right
Parents just don't understand—but Will Smith and Jada Pinkett Smith will probably be cool about this.
The couple's 13-year-old daughter Willow Smith was photographed lying in bed with 20-year-old Moisés Arias. Moisés, known for his role as Rico on Disney's Hannah Montana, wasn't wearing a shirt in the friendly photos (posted to his 490.tx blog last last month), and the juxtaposition of a minor with a half-naked former child star sparked some controversy online.
E! News' requests for comment from Willow's parents as well as Moisés were not immediately returned.
In all fairness, though, the pictures look pretty harmless. Moisés' 490.tx blog features multiple shots of Willow, her brother Jaden and pals Kendall and Kylie Jenner. One picture even shows 15-year-old Jaden lounging in what appears to be the same bed where his kid sister's pic with Moisés was snapped.
But, even if Will and Jada were upset by the pics, Willow is in the clear. "We don't do punishment," Will told Metro last April. "The way that we deal with our kids is, they are responsible for their lives. Our concept is, as young as possible, give them as much control over their lives as possible and the concept of punishment, our experience has been—it has a little too much of a negative quality.
"So when they do things—and you know, Jaden, he's done things—you can do anything you want as long as you can explain to me why that was the right thing to do for your life."
Well there you have it.
(Willow Smith's photo is used in compliance with E! News' policy regarding children; although Willow is a minor, she is a public figure.)