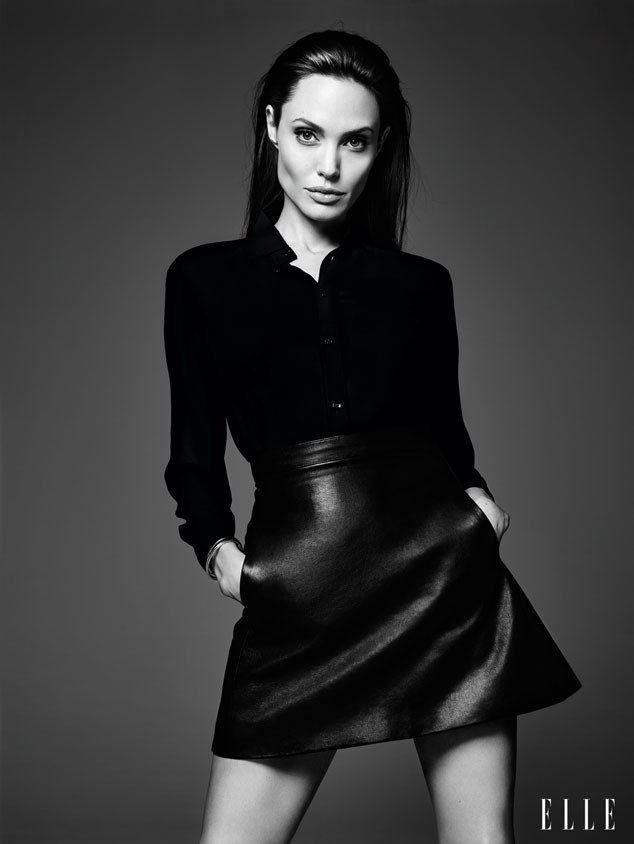 Hedi Slimane for ELLE
Vivienne Jolie-Pitt plays a young Princess Aurora in Maleficent—but only after her older sister passed on the role! The part was first offered to Shiloh Jolie-Pitt, who turned down the cameo appearance.
In the June issue of Elle, Angelina Jolie reveals how her 5-year-old daughter was cast after frightened child performers backed out. "My little Vivienne—we call her my shadow, because there's nothing I can do to shake her. I can be tired, I can be grumpy, I can be in a terrible mood, and she doesn't care. It's 'Mommy, Mommy,' and she'll cling to me," the actress explains. "We knew that she would still do that thing, she'd still smile at me and insist that I pick her up. So we couldn't really cast anybody else."
"I asked Shiloh about being Aurora, and she laughed in my face," Jolie says. "She said she'd be a horned creature." Pax Jolie-Pitt, 10, and Zahara Jolie-Pitt, 9, make cameos in the christening scene.