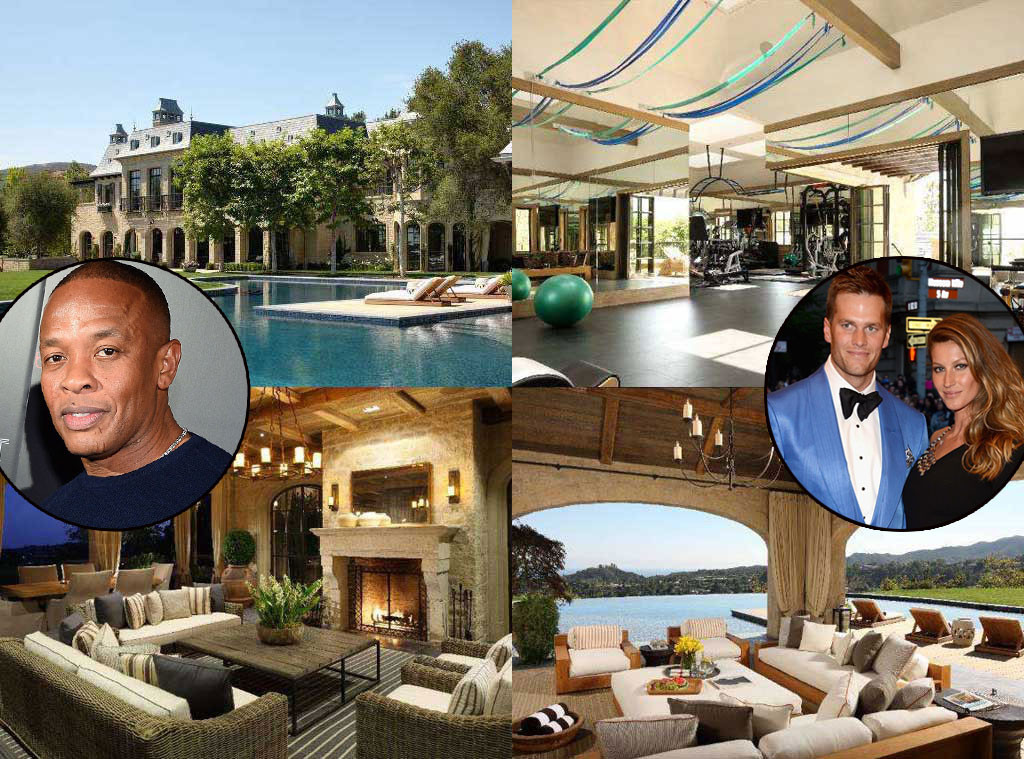 Courtesy Redfin.com
That was fast!
Less than two months after Tom Brady and his supermodel wife Gisele Bündchen listed their mega-mansion for $50 million, they've found a buyer with very deep pockets—Dr. Dre!
"He's about to close on the house he and his wife Nicole purchased," a source close to the hip-hop mogul confirms to E! News.
Brady and Bündchen listed the awe-inspiring Brentwood estate in March.
The power couple purchased the house in 2008 for $11.75 million and poured considerable money into developing it to suit their taste.
The posh 18,700 square-foot pad includes five bedrooms, nine bathrooms and sits on four prime acres in the ritzy west Los Angeles neighborhood.
The mega-mansion also boasts a home gym, an oak-paneled library, chicken coop, solar panels, designer eco-friendly furnishings and much more.
Dr. Dre must have really liked the sprawling property, and he's got the money to seal the deal.
Forbes recently reported the former N.W.A. member is one of the wealthiest hip-hop artists of 2014.
The financial mag listed Dre's net worth at $550 million, thanks in large part to his stake in Beats By Dr. Dre.
He's second only to Diddy or Puff Daddy, who's worth a cool $700 million.
Dre and his money-making headphones are music to Brady and Bündchen ears. The couple is relocating to Boston full-time.
UPDATE: It's official! The deal is closed, and Dr. Dre is now the owner of Tom and Gisele's former home, which he bought for $40 million.
—Additional reporting by Sara Kitnick & Claudia Rosenbaum
(Originally published on May 6, 2014 at 5:21 p.m. PT)