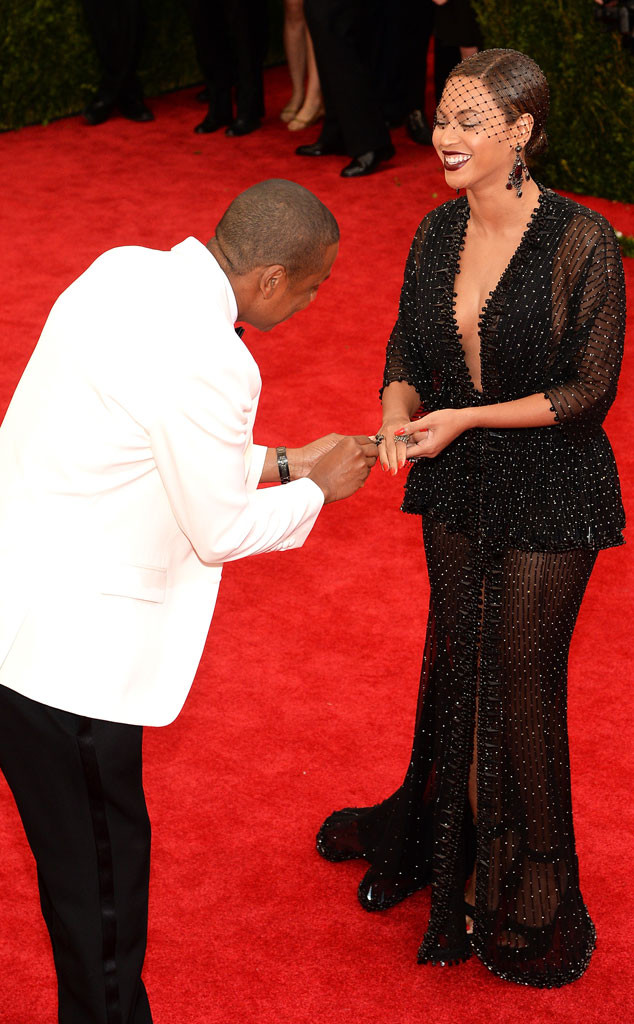 Jamie McCarthy/FilmMagic
They saved the best for last!
Beyoncé and Jay-Z were the final stars to walk the red carpet at the Met Gala in New York City Monday, and the power couple made it worth photographers' while. The "XO" singer, 32, and the "Holy Grail" rapper, 44, looked picture perfect in complementary Givenchy Haute Couture looks.
At one point, one of Beyoncé's Lorraine Schwartz rings slid off her finger and fell onto the ground. Fortunately, her husband of six years located the lost jewelry—but instead of merely handing it back to her, he decided to stage a mock proposal for the cameras. Lowering himself to a bent position, Jay Z took his wife's hand in his and slipped the ring back into place. To no one's surprise, Beyoncé said yes.