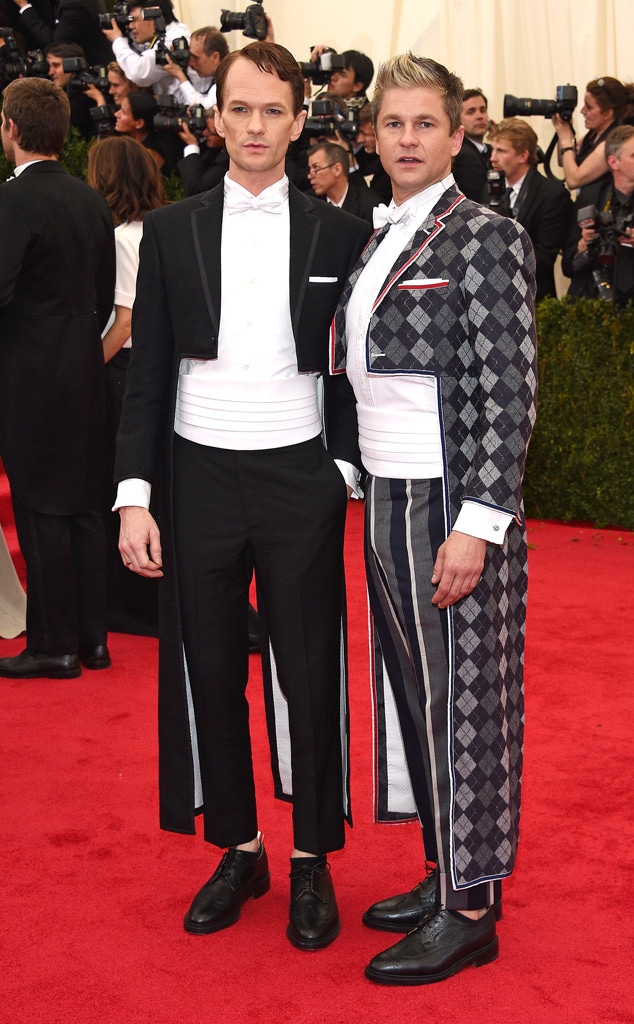 Larry Busacca/Getty Images
Remember when Pharrell wore a tuxedo with shorts at this year's Oscars? Yeah, this totally tops that.
Neil Patrick Harris and partner David Burtka just popped up at the 2014 Met Gala in matching crop top tuxes with ankle-length tails. Also just above their ankles? The duo's high-water pants.
Oh, but that's not even the most shocking part. The former How I Met Your Mother star flaunted a face full of dramatic makeup—including eyeliner, contoured bronzer and heavy foundation. Perhaps, it was a nod to his current Broadway character, Hedwig, which he just scored a Tony nomination for.
Not to be outdone, David opted for a mix of prints made up of a checkered coat with striped pants. Neil's suit was simple black, but again that was the only traditional aspect of the look.