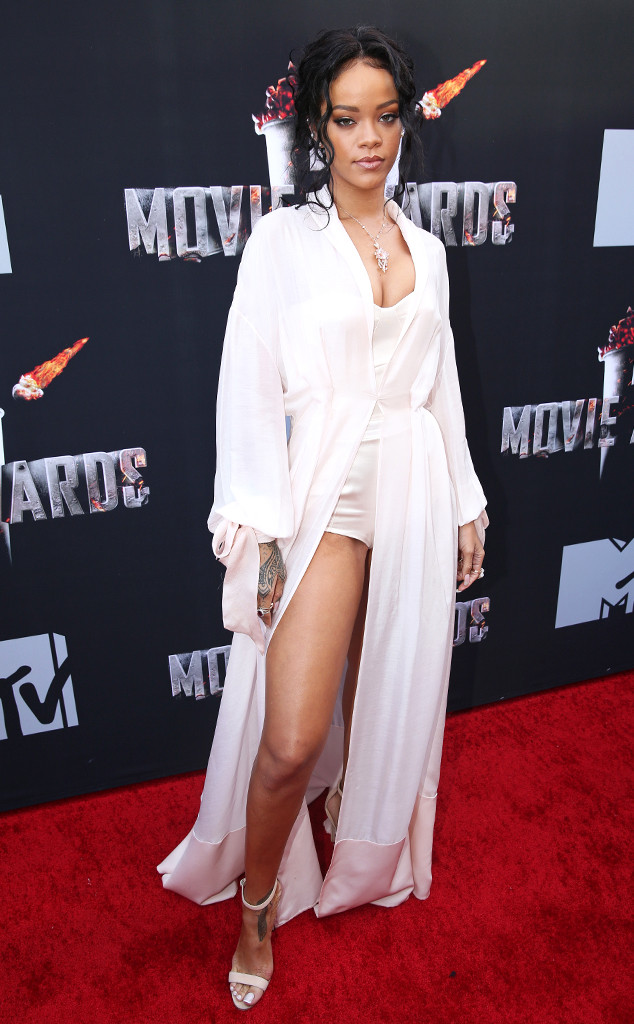 Matt Sayles/Invision/AP
Did Rihanna's racy pictures catch up to her?
There was noticeably less skin on our Instagram feed today due to the fact that RiRi's Instagram account has disappeared.
When asked by E! News if the Barbados beauty was being reprimanded by the social media organization for her constant nudie pics, the company told us, "This account was mistakenly caught in one of our automated systems and very briefly disabled. We apologize for any inconvenience."
Hmmm, perhaps that was the case, however Rih's account is still inactive.