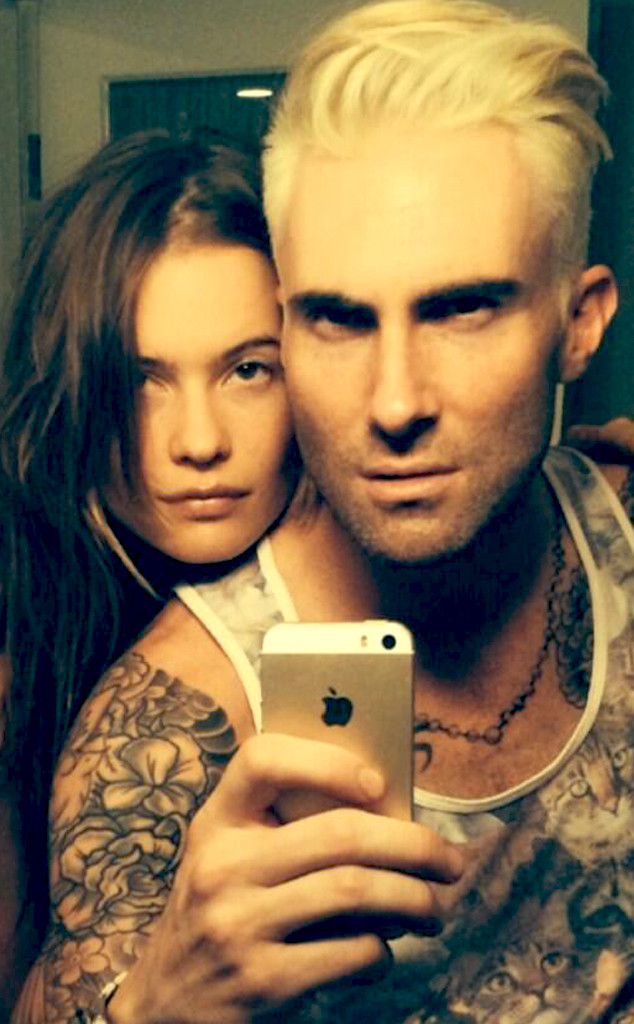 Twitter
In case you didn't know, Adam Levine dyed his hair blond!
In a shocking beauty move, the 35-year-old singer made a departure from his Sexiest Man Alive-worthy looks and recently went way lighter with his 'do. He debuted the blond look on Twitter this weekend with a selfie, writing, "Apocalypse prep course complete."
While fans get used to the hunky star's white-hot hair, let's take a look at some other male celebs who've also taken the plunge with bleach-dyed hair!