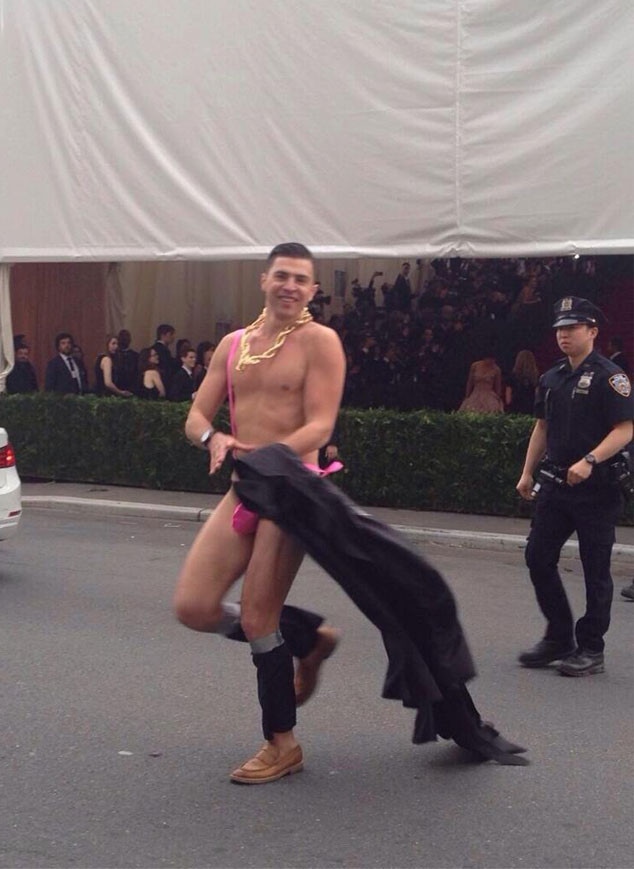 Twitter
It was a good attempt, mystery man.
An unknown gentleman added some extra pizzazz to the 2014 Metropolitan Museum of Art's Costume Institute Gala by attempting to streak across the red carpet as A-list celebs began to arrive to the event. Being that it's fashion's biggest night, he made sure to wear a memorable—and minimal—outfit that consisted of a hot pink mankini and a gold chain.
The man and his bulging biceps (give credit where credit is due) tried to keep somewhat warm by adding some leg warmers to complete the look.
Unfortunately (for him and those who were hoping to see more than they bargained for tonight), police caught the streaker before he could complete his apparent nudie mission.
Regardless, he flashed a huge smile for cameras as the officer supervised his departure from the carpet.
A for effort, pal!