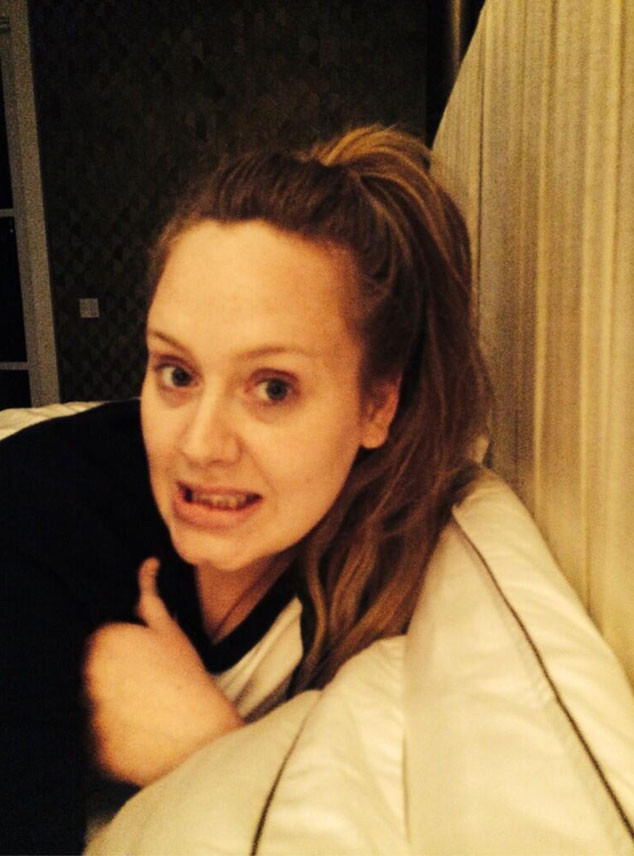 Twitter
Happy birthday, Adele!
Hours before turning 26 today, the Grammy winner took to Twitter and posted a makeup-free selfie.
But it's the tweet that accompanied the photo that has folks buzzing.
"Bye bye 25 ... See you again later in the year x," she wrote.
Not suprising, many fans quickly jumped to the conclusion that Adele was hinting that we could very well be getting a new album from her in the coming months. After all, her past albums have been titled 19 and 21. So, one called 25 would make perfect sense, right?