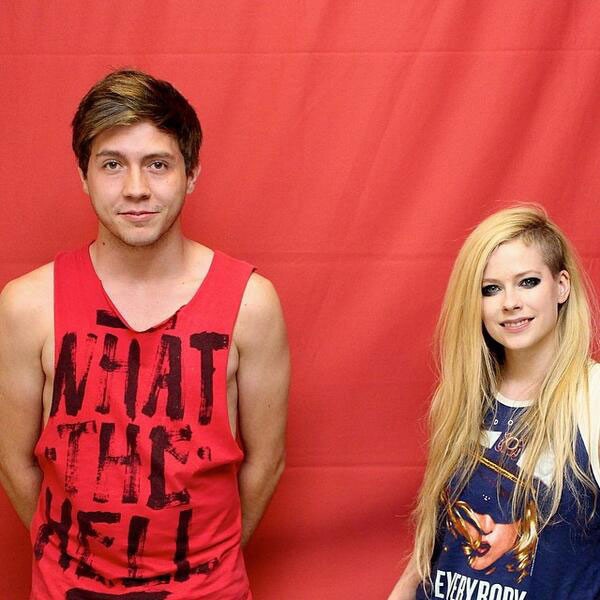 http://www.breatheheavy.com
For just 400 U.S. dollars, fans of Avril Lavigne can get the chance to meet and greet the bride of Nickelback! Included in that price is a super awkward photo that you won't be able to look at without cringing! Money is great, but a shot of a giant gap between you and the pop star you paid to see is priceless.
So the story behind these horrible photos is that while on tour in Brazil, Avril had a meet and greet as musicians tend to have, but the fans were told by security that they were not allowed to touch or hug her unless she initiated contact first.
And all those rules resulted in photos that look like this:
http://www.breatheheavy.com/
http://www.breatheheavy.com
http://www.breatheheavy.com
And obviously the Internet wasn't going to leave pictures like those to just die in the middle of nowhere, so the photos have gone viral. By now we're sure someone has started Photoshopping weird stuff between the fans and Avril. Think you can handle more awkwardness? There's plenty more Avril Gaps to see here.
Just for quick comparisons sake, here is Rihanna at one of her Loud tour meet and greets:
She is not afraid to let fans back it up into her (is "backing up" still a thing?) and she'll also palm your buttocks. No distance here, you guys.
And say what you will about Justin Bieber (and we do!), but at least he doesn't mind getting up close with his fans:
So basically, if you want to go to a meet and greet with Avril Lavigne: