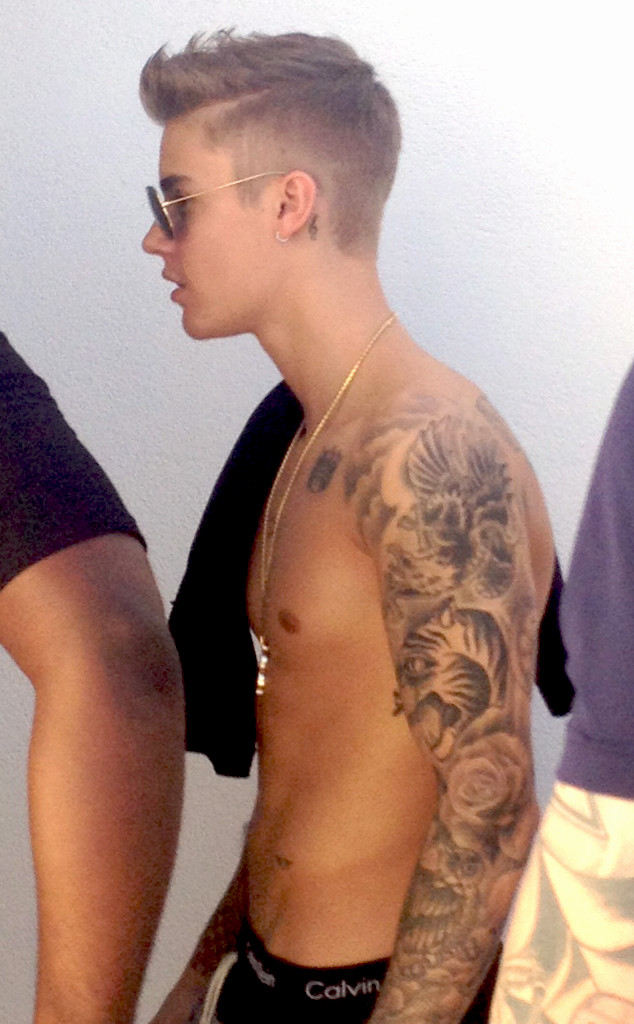 Justin Bieber is having a blast in Las Vegas.
After getting pampered with Floyd Mayweather Friday, the "Confident" crooner hit Palms Casino Resort and Palms Pool Day Club and "Ditch Fridays" season opener without the rest of the money team in tow, checking out the affair with an entourage and a group of ladies from a balcony, a source tells E! News exclusively.
"Since Vegas is a 21 years and over town, it was the closest way for him to experience the party," the eyewitness said.
After arriving with his pals around 4 p.m, the Biebs went shirtless at the bash, spending most of his time with water in hand.
"His security team picked out about eight pretty girls partying below who later joined Bieber and his friends in the bungalow," an eyewitness said. "An hour or so later, a few of the girls left the bungalow. And as they were returning to the party below, one of the girls' boyfriends was waiting for her below and he threw some ice at her for ditching him for Bieber."