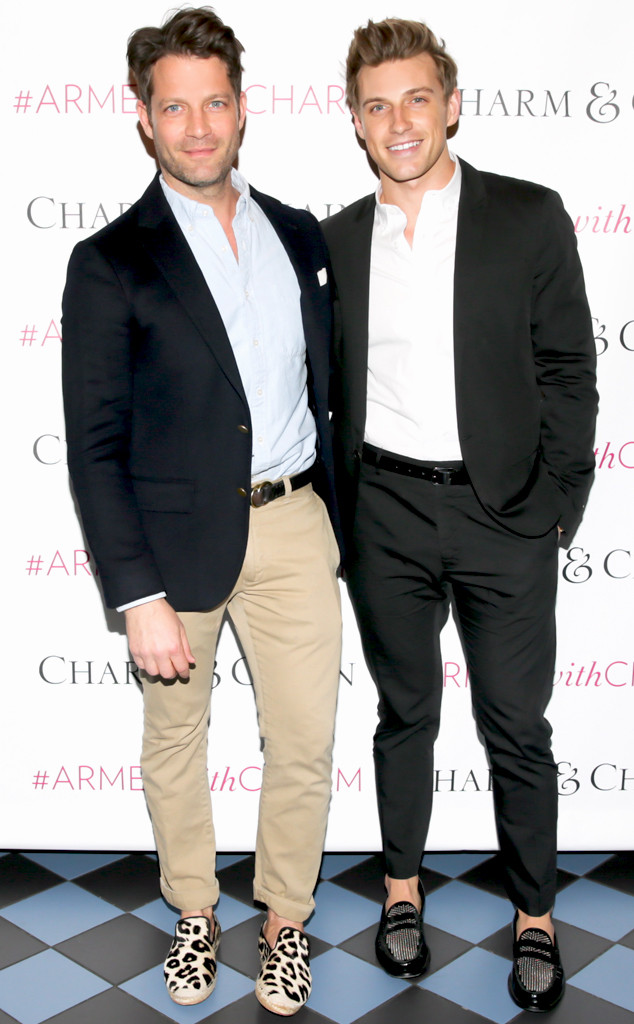 Courtesy Charm & Chain Kaleidoscope Collection
These two lovebirds have said, "I do"!
E! News has confirmed that renowned interior designer Nate Berkus and his fiancé Jeremiah Brent tied the knot during a gorgeous wedding in New York City on Saturday.
A source says the couple exchanged vows at the New York Public Library.
"It's going to be a really sexy wedding ceremony, like really masculine but sexy feel. Its been really great and been a really fun process for us to blend our aesthetics together and really create this whole moment," Brent told us in March, adding that the nuptials will be witnessed by 200 of their nearest and dearest.