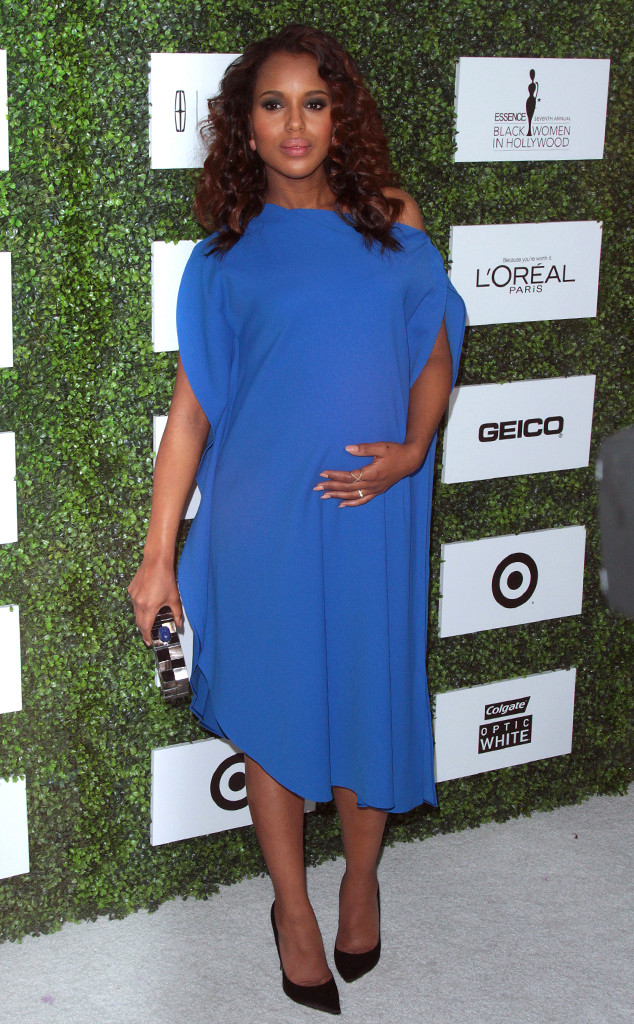 Adam Orchon/Sipa via AP Images
It was a girl for Kerry Washington!
The Scandal star gave birth nearly two weeks ago and her team of real-life gladiators managed to successfully keep that information under wraps until today, upon the public availability of the child's birth certificate.
The document, obtained by E! News, shows that Isabelle Amarachi Asomugha was born April 21 at Cedars-Sinai Medical Center in Los Angeles. Washington's husband of nearly a year, Nnamdi Asomugha, signed off as the father on April 29 and the attendant who served as a legal witness to the birth signed on April 24.