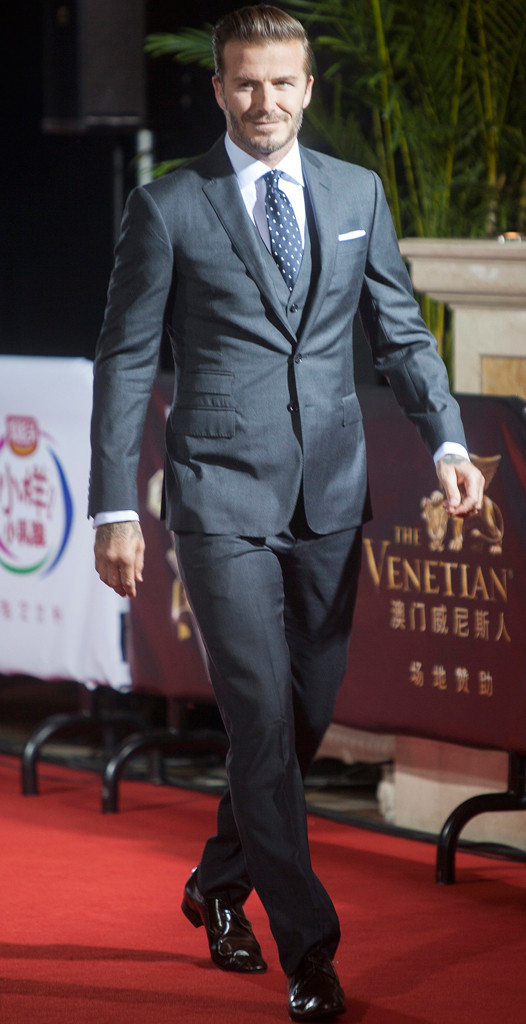 ALEX HOFFORD/EPA /LANDOV
Sigh.
Today may be David Beckham's birthday, but this is a gift for all of us. The soccer stud has been eye candy for many of us for many years, and now that he's turning 39 years old, we thought it would only be fair to commemorate his special day by admiring a number of his sexy pics—and no, they're not all shirtless (but those are extra-wonderful).
Whether he's in a well-tailored suit, workout gear or flashing his muscles while strutting tighty-whities, Becks is the gift that keeps on giving.
Let's take a look at 13 prime examples of moments Beckham made us swoon (you're welcome)...