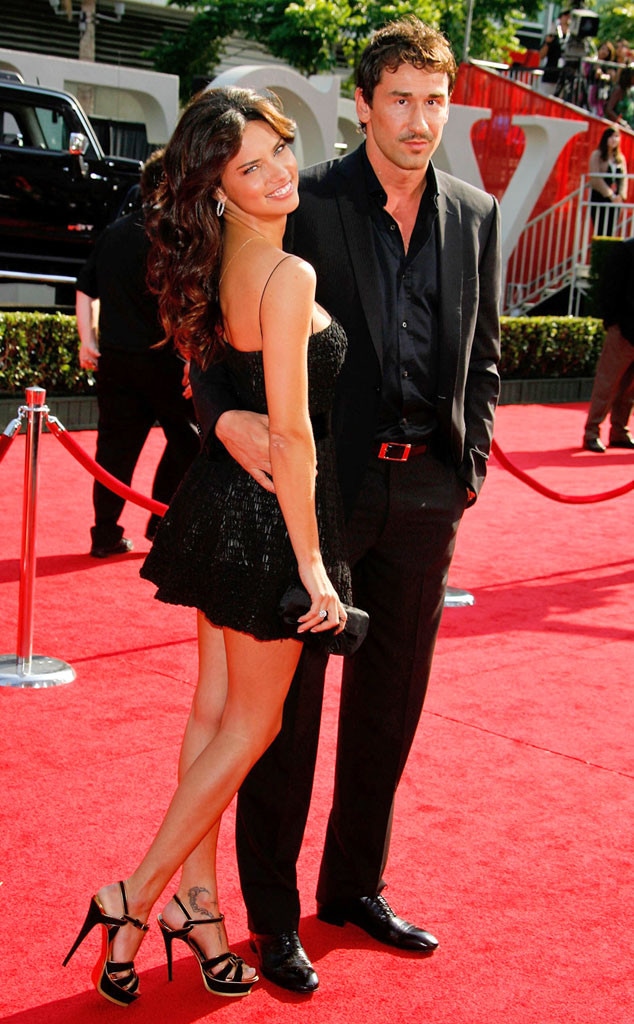 Jeffrey Mayer/Getty Images
A less-than heavenly story for this Victoria's Secret Angel.
Adriana Lima and basketball player Marko Jaric have split up, E! News confirms.
"After long and careful consideration, we have decided to separate after five years of marriage," they said in a joint statement. "We are grateful to be the parents of two incredible young daughters that we will continue to co-parent. We would  greatly appreciate your respect for our family's privacy as we begin this delicate next chapter for all members of our family."
James Devaney/WireImage.com
The Brazilian-born supermodel and the Serbian basketball player married in Jackson Hole, Wy., on Valentine's Day in 2009. They are parents to daughters Valentina, 4 1/2, and Sienna, 1 1/2.
The couple threw a big birthday bash for Valentina in Miami back in December, bringing in crafts for the kids and having a great time, and two days later Lima was back in New York for work. Jaric, an NBA journeyman who was first drafted by the L.A. Clippers in 2000, signed with the Brooklyn Nets last September but was waived the following month.
Lima gushed about Jaric to Entertainment Tonight a year ago, saying she would never forget their first date.
"We had so many red roses," the brunette beauty remembered. "I never received that many in my life, from anybody. So right there, he got me."
Talking about his wife to Hello! Canada in 2010, when Valentina was about 8 months old, Jaric said, "We're opposite in some things, but that's good. There's a sparkle in our marriage... We match unbelievably well and we have a great adventure together."
Of Jaric, Lima told the mag, "He's been the greatest. I'm so lucky. After the birth, he helped me so much. He would help me feed her, change the diapers—actually, he was better than me at changing her! He's still great. He's always there and he loves Valentina so much. I can see it in his eyes every time he looks at her. He's so happy."