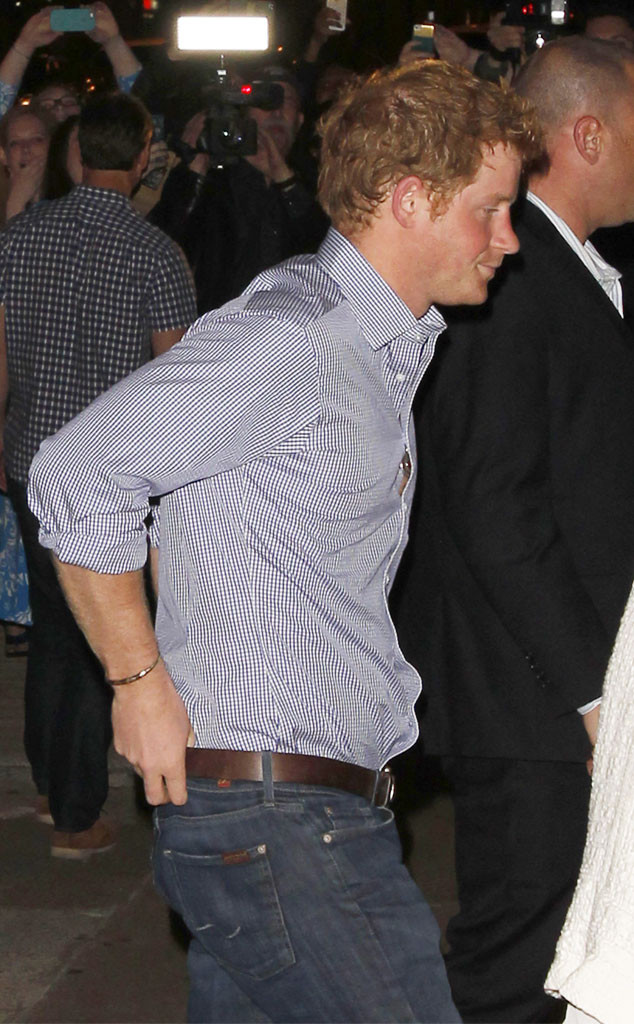 PacificCoastNews
Welcome to the South!
Prince William, wearing jeans and a flannel shirt, and Prince Harry, wearing a blue dress shirt, arrived separately (but simultaneously) at the Rendezvous restaurant in Memphis, Tenn., around 8:30 p.m. CST Thursday. They entered from the back entrance, and they had a deco limo in front to trick people.
The brothers are in town to attend nightclub owner Guy Pelly's wedding to Holiday Inn heiress Lizzy Wilson, which will reportedly take place at Memphis Hunt & Polo Club Saturday.
When the Windsors first arrived at Rendezvous, there were several British people—some who live in Memphis—along with some visiting Australians who came simply to try and get a peek at the royals. The venue was slightly atypical for the duo. For example, the most expensive item on the menu is about $20, and the restaurant doesn't serve desserts. Plus, Rendezvous doesn't offer valet service.