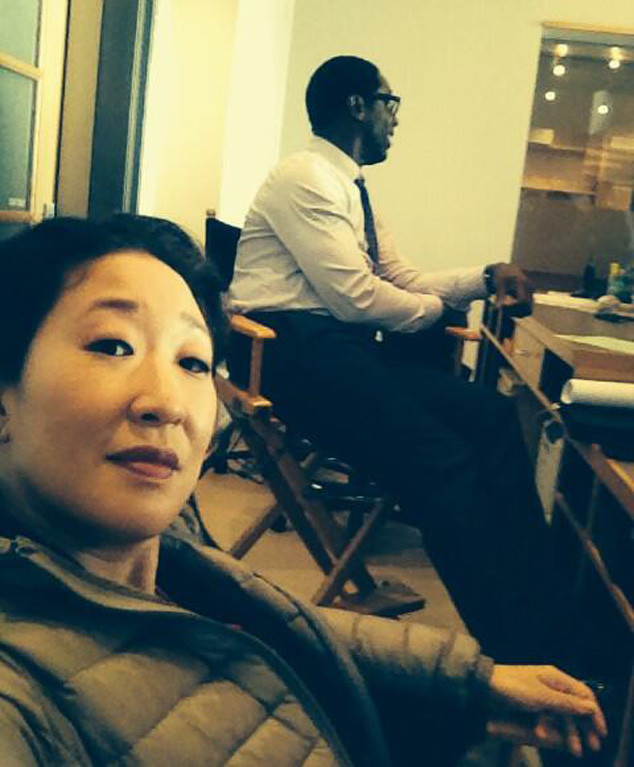 Twitter
Burke. Is. Back.
Yes, Grey's Anatomy fans, the time has finally come. After exiting the ABC hit drama in the season three finale, Isaiah Washington is set to make his return as Dr. Preston Burke in tonight's episode, "We Are Never Getting Back Together." So why is Burke back? To help Grey's give Cristina a proper goodbye as Sandra Oh is set to exit the show after 10 seasons.
"Yes indeedy, Burke is back," Oh tweeted on Thursday, along with a picture of herself and Washington.
As die-hard Cristina and Burke fans (Sorry, Owen lovers!), we're feeling a whole lot of feelings right now!