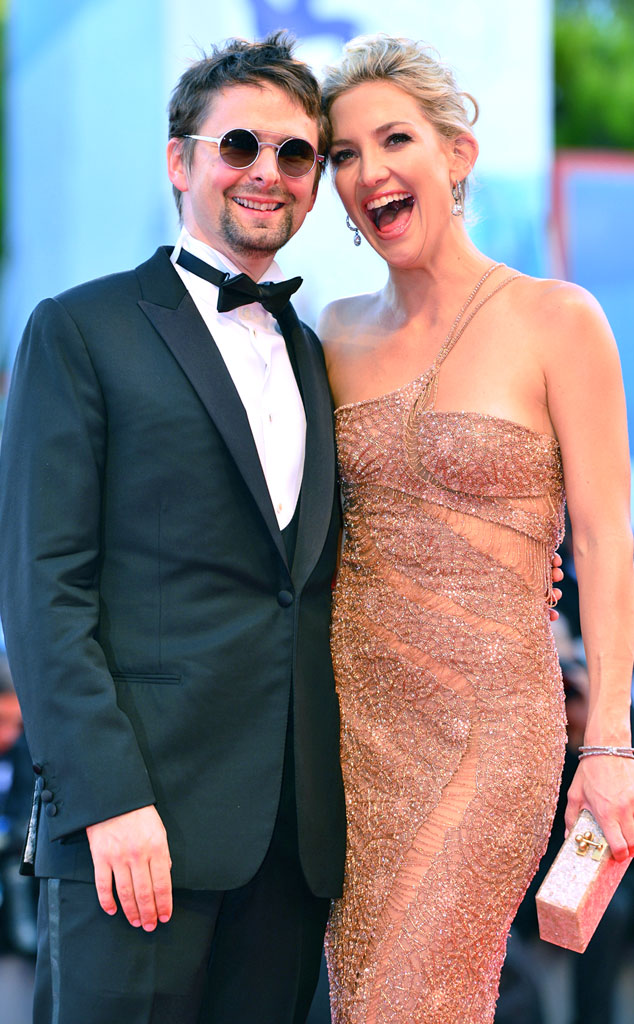 GABRIEL BOUYS/AFP/GettyImages
Kate Hudson and Matthew Bellamy are going to get married—they just don't know when yet.
I caught up with the actress earlier today at the launch of her workout company Fabletics' spring 2014 collection. When asked how she's finding time to plan a wedding, she laughed, "You don't, which is why I'm not."
"We got a busy summer," said Hudson, who has been engaged to the Muse rocker for about three years. "We're really looking forward to it. I'm shooting a movie, and so, you know, we're doing a bunch this summer."
That doesn't mean they can't find the time for some partying. Hudson celebrated her 35th birthday recently with a joint bash with her lifelong friend Jennifer Meyer at No Name Bar in Hollywood.